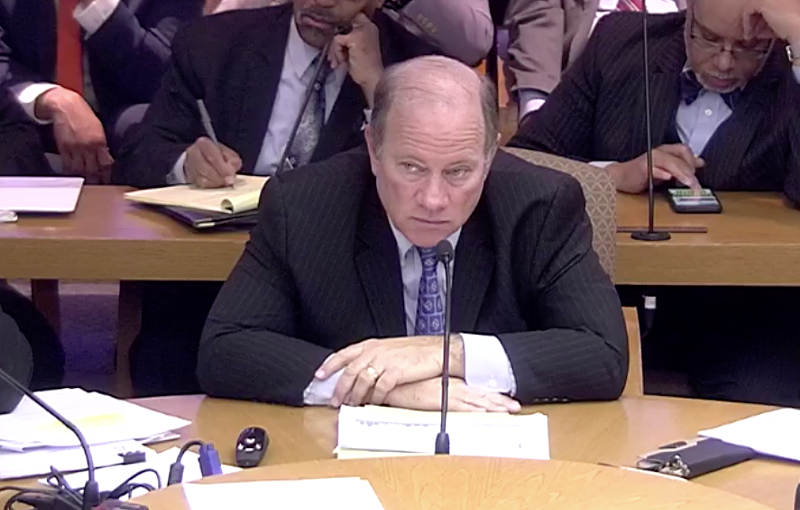 Detroit Mayor Duggan proposed a balanced, $1.1 billion budget on Tuesday that he says will keep the state off the city's back.
Duggan told the Detroit City Council that revenue is expected to increase by $34 million in the fiscal year that ends in June 2019.
That's good news for a city that emerged from the largest municipal bankruptcy in U.S. history in December 2014.
Under state law, a financial review commission still meets every year to determine whether the city should continue having local control.
Duggan said his proposed 2019-20 spending plan should satisfy state overseers, in part, because the budget sets aside $45 million in the city's rainy day fund in the event of a recession or emergency.
But under the proposal, the city will still have about 250 fewer police officers than in 2012. And no more firefighters or firehouses will be added.
With federal funds drying up for demolition, Duggan wants the city to spend $50 million a year on razing and boarding up houses. During the State of the City on Tuesday, the mayor pledged to ensure all houses are occupied or boarded up.
Some council members expressed concerns about Duggan's proposal to install nearly 1,000 high-definition cameras on traffic lights at major intersections.
"We have concerns from our immigrant and Latino communities about being over-
surveillanced
," Councilwoman Raquel Castañeda-López told Duggan.
The mayor responded that he's willing to work with different neighborhood groups and community leaders over the rollout of cameras.
"This is a debate we should have and we should welcome," Duggan said.
The council has until the end of May to approve or amend the budget.
Stay on top of Detroit news and views. Sign up for our weekly issue newsletter delivered each Wednesday.