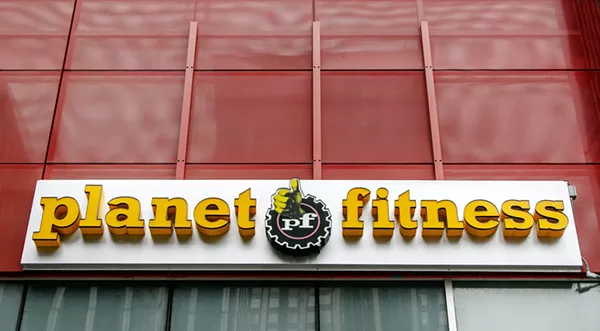 One of the country's largest gym chains could soon open in downtown Detroit, according to a report by
Crain's
.
While Detroit is already home to two Planet Fitness locations, this would be the first to open in the city's rapidly redeveloping downtown area.
The space will be operated by a company called PF Michigan Group LLC, which operates 35 Planet Fitness locations in Michigan and four in Ohio.
While a finalized lease agreement has not be signed, PF Michigan co-owner Bryan Rief tells
Crain's
he is close to cinching an agreement for the lower level of 1400 Woodbridge St.
The proposed 30,000 square-foot location could require as much as $2.7 million in renovations, an investment Rief says his company could begin to make as early as February.
Planet Fitness is one of many gym chains that thrive because a large portion of their customers pay a monthly fee, but
don't actually use the facility.
On a
2014 Planet Money podcast
, it was found that one Planet Fitness location could accommodate only 300 guests, but had signed up nearly 6,000 would-be exercisers.
The business model is a great one for companies like Planet Fitness — they offer enticingly low membership fees (plus, bagels, pizza, and other amenities) while putting fitness on the backburner.