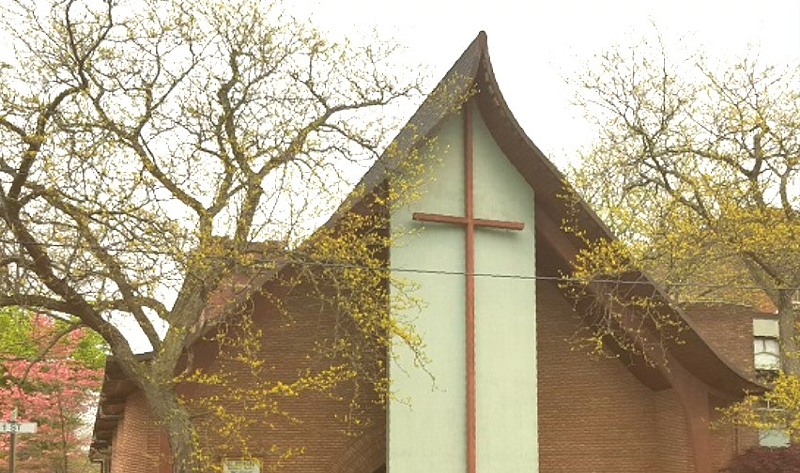 A Downriver church is holding support sessions for transgender youth after another church in the area made national headlines earlier this year for planning a controversial workshop some likened to
conversion therapy
.
The Stand With Trans Downriver Support Group held its first session last night at St. Stephen's Episcopal Church. Designed for trans people between the ages of 12 to 22 and their parents, the group aims to help people along their journey of self-discovery, a facilitator says.
"The downriver area is not as forward-thinking as other communities and we thought this is a great need," gender psychologist and Lincoln Park resident Dale Rogalski says. "When we put it out there we realized there is a lot of interest."
Rogalski says the group's opening session was attended by nine people. Rogalski is facilitating the youth group while Kim Tooley, the mother of trans teen Seth Tooley, is leading the parent session.
The Tooleys were formerly members of Metro City Church in Riverview, which came under fire in February when it announced plans for an "Unashamed Identity Workshop" for girls between the ages of 12 and 16 "struggling with the thoughts that they are Trans, Bi, Gay or other." The Tooleys have told media they quit the church in 2013, after its pastor, Jeremy Schossau, performed an "exorcism" on Seth.
Schossau has
denied
the exorcism and claimed the workshop was not conversion therapy because "we're dealing with pre-sexual kids mostly."
Seth, now 17, will be on hand at the transgender support sessions, Rogalski says. He'll be providing support to kids just beginning to question their gender identity, like a 12-year-old who Rogalski says attended last night. Rogalski says that for trans youth, knowing there are other people struggling with the same issues can be a big help.
"I once had a 12-year-old trans male client who I asked, 'if you could have anything in the world that you want, what would it be' and he said 'I want to meet another kid like me.'"
The sessions will be held at 4 p.m. on the first and third Sunday of each month. More information can be found
here
.
Stay on top of Detroit news and views. Sign up for our weekly issue newsletter delivered each Wednesday.