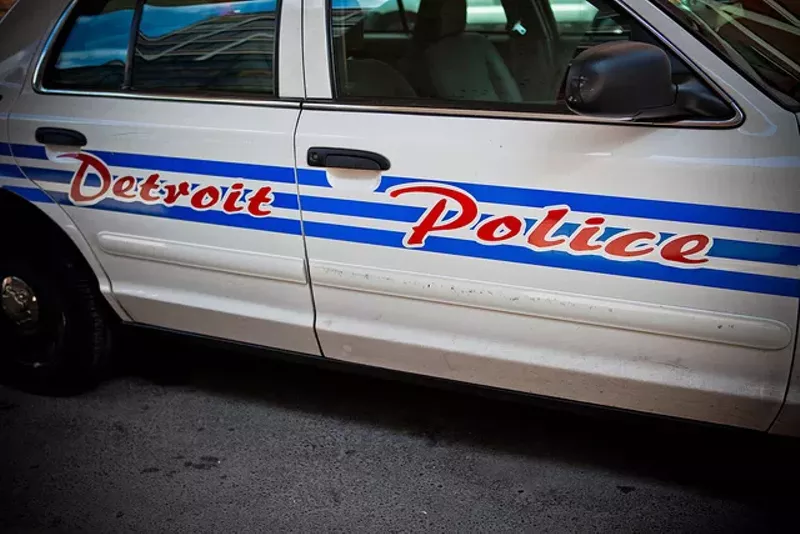 On Sunday,
Vice News
issued
a report
of a nine-month investigation that looked at fatal and nonfatal police shootings in the 50 largest police departments in the United States from 2010 through 2016.
Noticeably absent from the findings: any data from the Detroit Police Department. When
Vice
mapped the shooting rate data
from the biggest cities, they had just an empty gray box for Detroit indicating "unknown."
That's because according to
Vice
, "The Detroit Police Department said it would take up to 3,120 business days and cost at least $77,532 to retrieve records that other departments made available online for free."
DPD did not return multiple calls and emails from
Metro Times
for comment made this week. But as Sarah Cwiek from Michigan Radio points out in
a new piece today
, don't blame DPD; blame FOIA, or the Freedom of Information Act.
"Each state has its own FOIA laws, and Michigan's is notably awful," Cwiek writes.
By Michigan law, a public agency is given five days to respond to a FOIA request. And that's just to respond to the request: they can then use a ten-day extension to either grant or deny the request. As for actually granting the request, it can take longer — way, way longer.
As Cwiek notes, Attorney General Bill Schuette wrote in an opinion this month that agencies are only required to be guided by a "best efforts estimate" and that the law "does not impose a specific time by which a public body must fulfill a request for public records that it has granted."
So in other words, we're left to assume that DPD is giving its "best efforts estimate" when it says it would take 12 years and tens of thousands of dollars to provide information they are already tracking and that every other police force in the country can provide.
In
other
words: Don't hate the player. Hate the game.