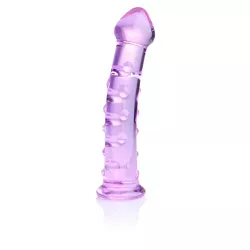 Police pulled over a man on the suspicion of indecent exposure after a woman reported that he flashed his package near the intersection of Ann Arbor and Haggerty roads in Plymouth Township.
Hometown Life
reports that police discovered that the man hadn't exposed himself, but was trying to take a selfie with a sex toy in his pants to surprise his wife.
He was given a ticket in the Nov. 30 incident for having an unfastened seatbelt and was let go with a warning to "make better decisions while driving."