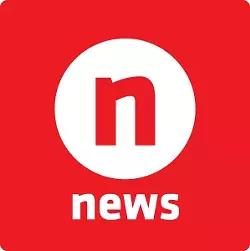 Two weeks ago, in the federal racketeering trial featuring former Detroit Mayor Kwame Kilpatrick, his father Bernard Kilpatrick, and contractor Bobby Ferguson, a familiar name popped up during a secretly recorded conversation involving papa Kilpatrick and James R. Rosendall, a prosecution witness who served 11 months in prison after pleading guilty to bribery.
The interchange, caught on tape by the FBI, is part of the evidence being used to help convince jurors that Kwame's dad repeatedly put the squeeze on Rosendall in return for guaranteeing a $1.2 billion sludge deal would be protected by his spawn Kwame.
At one point, according to published reports, Bernard K. told Rosendall that, while working with the now-deceased Wayne County Executive Ed McNamara, and his deputy, Mike Duggan, they had "carved out" deals that were "borderline illegal."
Duggan, who went on to become Wayne County prosecutor and then head of the Detroit Medical Center, is, by all accounts, seeking to become Detroit's next mayor — although he has yet to formally announce his candidacy.
Duggan has vehemently denied any wrongdoing.
What we find fascinating isn't the fact that his name surfaced during this trial, but rather the degree to which the mainstream media in this town are pimping his candidacy.
For example, the same day that Bernard K.'s bad-mouthing of Duggan and Boss McNamara — the head of a legendary political machine that helped spawn the careers of not only Duggan but also former Gov. Jennifer Granholmand former U.S. Attorney Saul Green— was being reported in her paper, Free Press columnist Rochelle Rileyhad a piece touting the fact that Duggan is requiring his campaign staff do volunteer work in the city of Detroit.
"Detroit mayoral candidate Mike Duggan, who may singlehandedly meet every Detroit resident during the meet-and-greets he's conducting across the city, has come up with another idea that he hopes will impress voters: He is requiring all campaign workers and supporters to do hands-on community service in Detroit."
Excuse us for a moment. We have to go puke.
Seriously. Here's a guy whose name — rightly or wrongly — has just been mentioned in one of the highest profile corruption trials Detroit has ever seen, a guy who hasn't even formally announced his candidacy, and one of the Freep's leading columnists is wasting ink gushing about how he's requiring people participating in his still-not-official campaign to also volunteer for community projects.
How the hell is that anybody's idea of a legitimate news story?
The problem is, the sort of saccharine fawning being dished out by Riley, although a little extra-heavy on the syrup, is hardly an anomaly. For nearly a year now, Detroit's two sorta-daily newspapers have been doing their best to hype Duggan's mayoral run, while virtually ignoring the candidacies of the two people who have actually formally declared their intention to seek the job.
Here's a test: Can you tell us who they are?
Unless you are a confirmed political junkie, the answer is probably "no."
For the record, they are state Rep. Fred Durhal Jr.and former state Rep. Lisa Howze, who actually announced her candidacy almost one year ago. (Riley, by the way, at least allowed Howze a line in that most recent column. On the other hand, she seemed to have completely missed the fact that Durhal too is a declared candidate.)
Howze, a CPA who stepped down from her job in the Legislature to make her mayoral run, officially declared her candidacy last February. That disclosure rated a 309-word brief inside the Freep's metro section. Duggan earned slight more ink a few weeks later just by purchasing a home in Detroit's upscale Palmer Woods neighborhood; he was living in suburban Livonia at the time. Asked at the time if that meant he might by eying a run for office, Duggan said "no."
"This is a personal life choice," he told the Free Press. "It's not anything else."
So, either Big Mike has a real credibility problem from the get-go, initially lying about what his real intentions were, or his expressed interest in the Detroit mayor's job is a rather rash, spur-of-the-moment kind of thing.
And Duggan has never struck us as the kind of guy who makes rash decisions. Extremely calculating is more how we would describe him.
If that take is correct, then what could be perceived as the engineering of his campaign rollout has been masterful. It begins with Detroit Newseditorial honcho Nolan Finleystarting to seriously chum the waters for Duggan by writing a column that appeared on a Sunday in late April titled "Is Detroit ready for a white mayor?"
Oh, did we mention that Duggan is as white as the Pillsbury Doughboy? Although Detroit, which is about 90 percent black and hasn't had a white mayor since the days of Roman Gribbs, Finley, not so surprisingly, answered his own question by saying: "… surprisingly, nobody seems to be counting Duggan out based on race."
Just to make sure that point wasn't lost on anyone, the Newsfollowed that column with a 1,400 word front-page story in mid-June with the title, "Can a white mayoral candidate win Detroit?"
In that piece,Leonard N. Flemingfound that "the possibility of a viable white contender is being debated in Detroit power circles."
Those power circles, we can only assume, included the editorial offices of the Newsand Free Press.
Certainly they appear to be doing their best. Back in early October, Duggan made it to the front page of the Sunday Free Press in a 1,570-word paean penned by staff writer Matt Helms.
Not to be outdone, Mary Kramer— publisher of the weekly business journal Crain's Detroit Business — boldly declared in November, "Barring some huge misstep, Duggan will make history and become the first white mayor of Detroit since 1973."
Duggan, of course, isn't the only quasi-candidate getting a fair amount of free ink, though he's certainly received the most. Wayne County Sheriff Benny Napoleonmade a big splash, but mostly for a stumble coming out of the gate when he took a thinly veiled swipe at Duggan by declaring that Palmer Woods isn't really Detroit.
And then there's Krystal Crittendon, the controversial former corporate counsel for Detroit. She recently lost her job after a majority of City Council suddenly reversed course and sided with Mayor Dave Bingand ordered her removal. Bing, by the way, may not seek re-election. Others will emerge. Tom Barrow, for example, hasn't stopped his grassroots campaigning since losing to Bing last time out.
As for Howze, while those all around her are benefiting from barrels-full of free ink, she's resorting to buying an ad that will air during the Super Bowl in an attempt to give her candidacy a boost.
In the end, as Howze told us recently, it's still going to be up to the people of Detroit to determine who their next mayor will be.
But the city's power brokers are already hard at work trying their best to influence that decision.