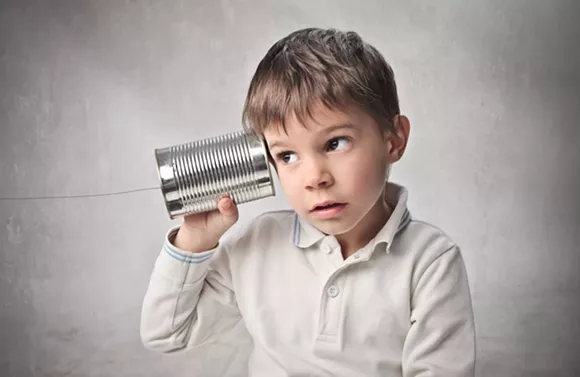 Last week Canton Township's trustees gathered for their weekly board meeting where a new proposal was introduced: a local ordinance that would move domestic violence misdemeanor cases out of the purview of Wayne County Prosecutor Kym Worthy and into the hands of local prosecutor Greg Demopolous.
While local ordinances are par for the course — an A7 story at best — the news not only made the front page of
Canton Observer
but it was featured prominently on the
Detroit Free Press' website
. You see, while local ordinances are common, there was something exceptional about the discussion around this particular one. According to an article by local reporter Darrell Clem, which was picked up the
Detroit Free Press,
Phil LaJoy — a township supervisor who spoke that evening — explained that new oversight was critical because over the last two years 40 domestic violence warrant requests had "simply disappeared."
The accusation — which, yes, is heavy ­— raised a number of questions. What exactly does "disappeared" mean? It sounds sort of sinister. What about the people that Canton was requesting warrants for? Were there follow up cases that involved these individuals?
While these were the questions that initially came to mind — the quest for answers took on a new — and unexpected — direction. While I might imagine Wayne County would be reticent to answer questions about 40 missing requests, what I didn't expect was Canton PD, who had been behind the local ordinance proposal, would have so few answers as well.
Nobody from Canton — other than LaJoy — was willing to back the claim that 40 warrants disappeared.
"Let me address that word, I don't know where that word came from in terms of 'disappearing,'" Canton Deputy Police Chief Deb Newsome, who worked with township attorney Kristen Kolb to both analyze the domestic violence data and create the local ordinance request, told me.
But what about the
Free Press
article? As I was on the phone with Newsome I found myself navigating to the Twitter account of the local reporter Darrell Clem. "ICYM dozens of #domesticviolence warrant requests disappeared, says #Canton police"
his last tweet read
. He was attributing this to the police, and yet here I was talking to Newsome who was saying nothing of the sort.
When I asked her about this disconnect her no-nonsense demeanor got a bit sassy: "Okay Darrell we're about to have a big conversation here." She then advised me to tweet him. "Say, 'Darrell the Deputy Chief would actually like you to call her.'"
Complicating the fact that Canton Police was essentially trying to abracadabra the "disappear" comment was the fact that they were giving me all these
new
numbers.
According to Newsome, while the
Free Press
article was inaccurate, there are currently 53
outstanding
domestic violence warrant requests — some dating back to 2012. She broke down the data for me saying there were 33 domestic violence warrant requests they had not heard back on this year, 16 from 2014 and 4 from 2013 and 2012 combined.
In a matter of minutes "disappeared" had become "outstanding" and "40" had become "53." These seemed like kinks Canton would have worked out before the public meeting last week, especially since it wasn't just about Canton.
"It seems to me that when someone makes an allegation — and I do consider these to be allegations — when someone makes allegations and I ask you for the documentation you should be able to give it to me right away, right?" said Wayne County Prosecutor Worthy, who says Canton not only never mentioned that there was an issue, but has been inconsistent in its documentation of the issue. "You shouldn't have to go compile a list and go figure it out after the allegation has been made."
The first list the Canton police sent over last week, according to Worthy, included warrant requests for all kinds of crimes, not just domestic violence. "That wasn't helpful," she said. The second list they sent was a dataset with police report numbers but with no names or dates. This didn't please Worthy either, who says she just wants one simple, comprehensive list of the supposed outstanding domestic violence warrant requests with names, dates, police numbers. "We're trying to cobble together a list of our own based off the fragmented information we've received from them," she said.
What I had expected would just be a quick blog post about the crazy fact that 40 domestic violence warrants had disappeared was now consuming me. Why couldn't Canton come up with a simple, quick list if this new ordinance was supposedly based on an already completed police analysis? Had Canton really never mentioned anything to Worthy's office before?
I decided to head straight into the wormhole and send in a Freedom of Information Act request.
"Outstanding" of course is somewhat subjective. A case submitted yesterday will likely not have a response yet; would we still count it in the list of outstanding warrant requests?
After sending in FOIA request I was able to see what Canton PD was counting as outstanding and it was less alarming than the stats alone indicated. Of the 33 outstanding requests from this year, 23 came from June-Sept. There was also an issue — at least in the documents I was given — of certain supposedly outstanding requests showing up more than once. In December 2014, for example, two requests were put into the pile twice. When the official numbers that Newsome gave me were calculated, was this taken into account?
There were also questions about who at Wayne County Canton PD was sending its check-ins about standing warrants to. One letter was sent to the head typist, another the Deputy Chief of Warrants — which is not connected to the prosecutor's office — and another to a prosecutor who does not specialize in domestic violence.
Then I arrived at the kicker. The "Request for Board Action,"
which was written by township attorney Kristen Kolb and presented by Police Chief Todd Multcher. In the first paragraph of the document, which was given to each trustee before last week's meeting, it says "several dozen warrant requests that have been submitted in the past couple of years have simply disappeared at the Wayne County Prosecutor's Office."
That pesky word!
When I spoke with Multcher and Newsome, both insisted that this has all been blown out of proportion. Citing yet
another
set of numbers, they explained to me that in 2014 their department forwarded nearly 400 domestic violence warrant requests to Wayne County and only 86 were authorized. This, they said, was in fact the reason why it is so necessary for them to prosecute domestic violence misdemeanors locally. These numbers were not mentioned in the "Request for Board Action".
Regardless of the true impetus for this change, the trustees will be meeting Tuesday Oct. 13 for their final vote on the change in plans. It is expected that Worthy will be in attendance — perhaps finally some direct communication between the two parties will be possible.