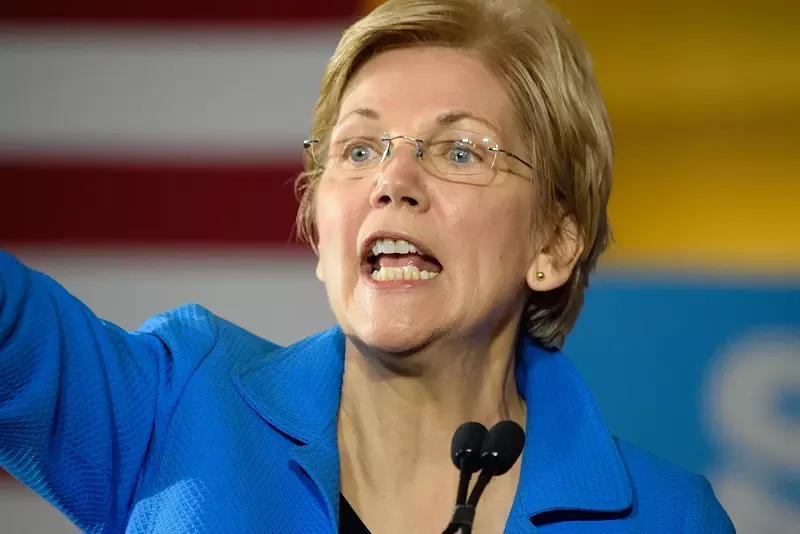 Sen. Elizabeth Warren is no friend to Education Secretary Betsy DeVos. In fact, she's been a vocal opponent of the Michigan billionaire since before her
shameful confirmation hearing, when it appeared that she lacked cursory knowledge of the U.S. education system
.
In the months that have followed DeVos' narrow confirmation, Warren has continued to speak out publicly against the reckless policies of the Trump administration, including those issued by the education department. Most recently, cnn.com published an essay penned by Warren, outlining the disastrous policies DeVos has set in motion.
In order to offer transparency to the American people and also hold DeVos accountable, Warren has launched a DeVos Watch site on which she invites the public to participate by providing tips.
"DeVos Watch will seek information about the Department's actions and inactions around federal student loans and grants and highlight the findings. People can also participate directly by tracking the Department's actions, submitting oversight suggestions or filing whistleblower tips," Warren wrote in the essay.
Warren promises the site will offer a fair and balanced vision of the department's actions.
Where there are reasonable answers to the issues raised, the public will benefit from hearing them. Where there are no reasonable answers, the public will see that as well. And where Secretary DeVos and her agency refuse to answer, additional tools are available to get to the truth, including Freedom of Information Act requests, public interest litigation by student advocates and state law enforcement officials and investigations by the Department's nonpartisan Inspector General. Oversight will be a joint effort.

Accountability is about making government work for everyone. Regardless of political party, I'm hopeful that other policymakers will join me in efforts to hold the Department of Education accountable for serving our students — not the industries that make money off them. We all have an interest in a well-run, fiscally responsible, corruption-free student aid program that puts students first. That is Secretary DeVos' job — and it is Congress' job to make sure she does it.
You can visit DeVos Watch by
clicking here
.