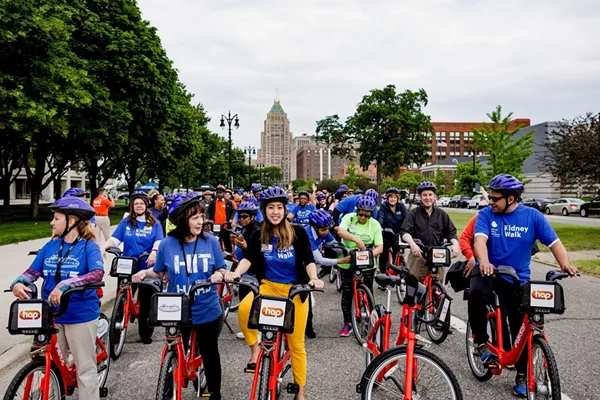 Detroit's new(ish) bike share program MoGo Detroit is offering a very special deal in honor of Open Streets Detroit.
All rides that are less than 30 minutes will be free on one of the classic MoGo red bikes. Since the program started over the summer, more and more bike stations have been added throughout the city, making it easier for riders to find a spot to park.
Open Streets Detroit is not only a celebration of biking, jogging, and other forms of activities that could be done on a street, but it's also to raise awareness on how much we actually drive and use our roads for cars.
Some roads will be closed during the event and will be taken over by bikers, runners, and even skateboarders.
For more information, visit
openstreetsdet.org
.