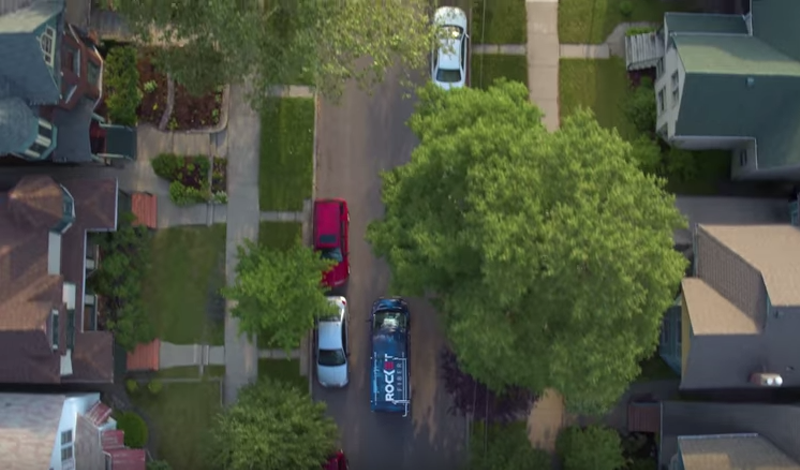 If you haven't heard, mega e-commerce corporation Amazon is poised to take over the world and is taking pitches from major cities as it mulls where to land a second headquarters.
With a $5 billion investment and 50,000 jobs at stake, resurgent yet extremely job and tax-base needy Detroit has been putting its best foot forward.
Those behind Detroit's proposal have
launched a website
and released a new, several minute long pitch video that tells the company to "Move here. Move the world." The video and site emerged today, the deadline day for bids for Amazon HQ2.
"An international hub full of vitality, of Michigan strength from the global reach of techno and Motown to the powerful rev of our engines, from style trends to technology, Detroit is the starting line of the world's imagination," a rhythmic voice over says. "We are small business savvy and billion dollar business bold."
While we don't yet know all the details of Detroit's bid, corporate leader Dan Gilbert and Detroit Mayor Mike Duggan have said
they envision
a series of Amazon buildings woven into Detroit's downtown, along with possible regional sites to offer the up to 8 million square feet of space the company says it will need. The bid is expected to include Windsor, though officials have not said that a satellite site would exist there.
Yesterday, we wrote about the
under-reported negatives
of a possible move by Amazon to Detroit. In its first home of Seattle, the company is often blamed for inequality, skyrocketing housing costs, and gridlocked roads.
Here in metro Detroit, we would likely see a
more modest increase in rents
, according to a new study from Apartment List. The San Francisco-based apartment rental marketplace says it estimates people in the region would pay an additional $8,000 in rent over the next ten years if Amazon selects Detroit as its second home. Apartment List attributes the scale of the increase to the Detroit area's vacancy rate of 11 percent, which it says is higher than the vacancy rate of other metro areas in the running for Amazon HQ2.
Detroit
doesn't have a really great chance
of landing the company's second headquarters, so all of these concerns may never be realized. Still, the highly persuasive video makes it hard to see Detroit as an unworthy candidate.