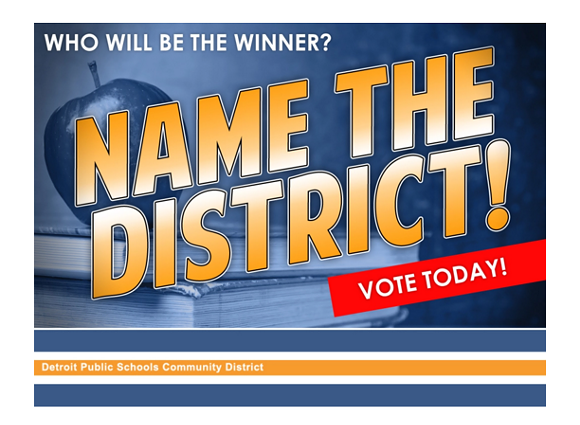 Here's a deft bit of PR for you: The citizens of Detroit, who have had their school board taken from them for seven solid years, in which time the district has been eviscerated and mired in debt by "emergency managers," Detroiters get to have their say.
But instead of an "election campaign" in which citizens cast votes for duly elected representatives who will listen to their concerns and try to enact their wills, it's a "naming campaign," in which citizens get to decide on something that really doesn't matter that much.
Yes, you have nine options to vote on
, and
they're really not that different
. (The legal language establishing the district demanded the inclusion of certain words — plus the winner of any open-ended Internet contest would probably be "Schooly McSchoolface.") But it's a cute little tip of the hat to what used to be called "democracy." You know, that quaint system in which leaders are accountable to citizens, and not vice versa?
In our age of "truthiness" it's important to add as much window-dressing as possible, especially when there isn't any window to look through. What we're talking about is the appearance of democracy — the appearance that your opinion matters.
But you don't need a high school degree to know better than that.