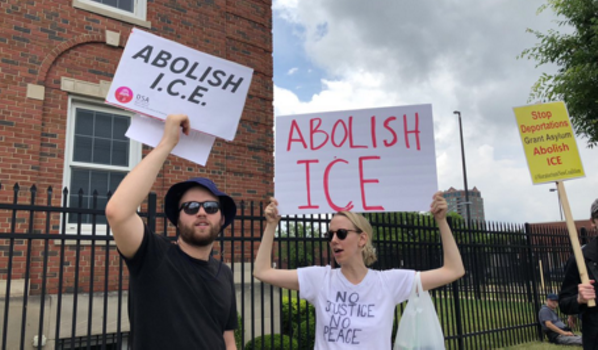 If you follow national politics, you likely already know that, yesterday, progressive Democrats dealt stunning defeats to the party's establishment in three
major primary battles around the country
.
Progressive Rep. Jared Polis and Bernie Sanders ally and former NAACP president Ben Jealous won gubernatorial primaries in Colorado and Maryland, respectively. But no win was more incredible than that of Bronx activist and Democratic Socialists of America member Alexandria Ocasio-Cortez, who managed to beat a Wall Street-backed, 10-term congressman who reportedly
outspent her by an 18-1 margin.

Ocasio-Cortez's grassroots-fueled victory was dominating headlines this morning, but what you may not have heard is that two Detroiters played a vital role in her campaign.
It's time for a New York that works for all of us.

On June 26th, we can make it happen - but only if we have the #CourageToChange.

It's time to get to work. Please retweet this video and sign up to knock doors + more at https://t.co/kacKFI9RtI to bring our movement to Congress. pic.twitter.com/aqKMjovEjZ

— Alexandria Ocasio-Cortez (@Ocasio2018) May 30, 2018
Ocasio-Cortez ran on a bold progressive agenda that included support for single-payer health care and the abolition of Immigration and Customs Enforcement (ICE). Polis and Jealous also support single-payer health care. All three are expected go on to win their general elections in November.
Burton and Hayes are currently working on videos for a number of progressive candidates in congressional and gubernatorial races around the country. You can learn more about their production company, Means of Production,
here
.

Stay on top of Detroit news and views. Sign up for our weekly issue newsletter delivered each Wednesday.