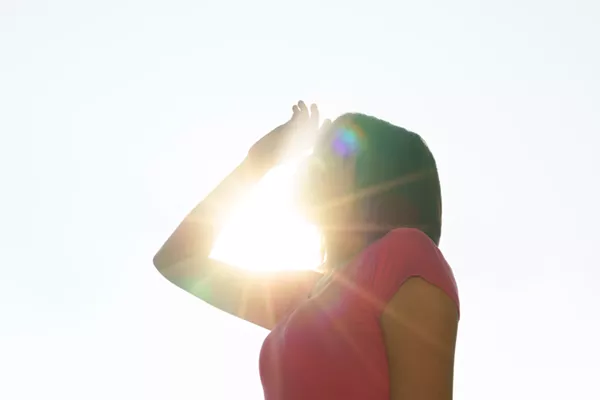 Detroit has been experiencing a pretty wet and humid summer. This weekend, however, the city will see its first real heat wave of the season. According to the the National Weather Service, the heat index for Detroit could reach 105 degrees on Saturday.
Mayor Mike Duggan's office has announced it will offer relief to residents looking to beat the heat on Saturday and Sunday by opening six cooling centers throughout the city. On both days, the designated recreation centers will open their doors to provide air-conditioned space and will remain open until 8 p.m.
"During moments of extreme heat, we can prevent heat-related illnesses by staying cool, hydrated, and checking on our family, neighbors, and friends —especially our senior citizens, and those who live alone or without air conditioning," Dr. Joneigh Khaldun, Director and Health Officer of the Detroit Health Department said in a statement. "We are also opening cooling centers for those who need support finding relief from the heat."
The following recreation centers serve as cooling centers in Detroit:
Williams Recreation Center: 8431 Rosa Parks Blvd.
Coleman A. Young Recreation Center: 2751 Robert Bradby Dr.
Patton Recreation Center: 2301 Woodmere St.
Farwell Recreation Center: 2711 East Outer Dr.
Crowell Recreation Center: 16630 Lahser Rd.
Northwest Activities Center: 18100 Meyers Rd.
The Detroit Health Department also offers some tips for keeping yourself, your loved ones, and pets safe during excessive heat:


Drink plenty of water, and avoid alcohol and caffeine.

Reduce outdoor activities and stay inside in air-conditioned locations.

Never leave children, seniors, or pets alone in closed vehicles —even for short periods of time. The temperature inside the car can become 30–40 degrees hotter than the outside temperature.

Check on family and neighbors who are older, sick, or with special needs that may need help responding to the heat.

Watch out for signs of heat exhaustion and heat stroke, which include: confusion; hot, dry, flushed skin; cool and clammy skin; lightheadedness; headache; dizziness; and nausea. Call 911 immediately if any of these symptoms occur.

If you must work outside, take frequent breaks and drink plenty of water.

Pets: To avoid heat-related illnesses in your pet, make sure they have protection from the sun and cool drinking water. Avoid leaving them outside during excessively hot and humid days, and monitor them regularly.

A full list of recreation centers and public libraries serving as cooling centers is available here. More detailed tips on how to stay cool during extreme weather are available at the City of Detroit's website.


Stay on top of Detroit news and views. Sign up for our weekly issue newsletter delivered each Wednesday.