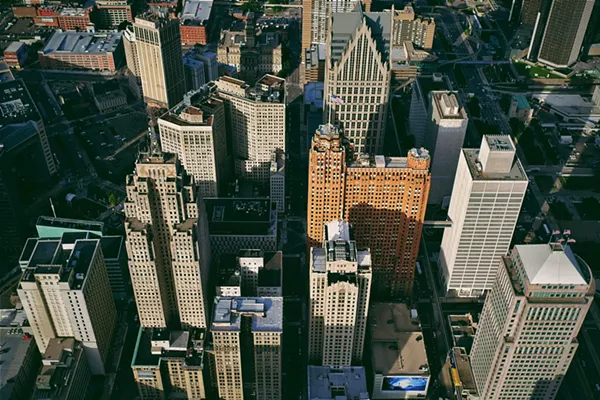 Detroit officials have announced the creation of a $250 million fund to preserve 10,000 affordable housing units at risk of expiring and build 2,000 new affordable units over the next five years.
The move comes as rental costs rise throughout the city and developers look to flip buildings with expiring low-income housing tax credits to market rate. The Duggan administration had previously taken a piecemeal approach to affordable housing preservation, and adding affordable units to new developments through a requirement that developers designate at least 20 percent of them as affordable.
Currently, Detroit officials say there are 22,000 affordable housing units in the city, and the 10,000 to be preserved are due to expire by 2023. The fund will be comprised of $50 million in grant funding, $150 million in low-interest borrowing, and $50 million in city and federal funds over the next five years. The city says it will need a total $800 million to meet its goal, and the remainder is expected to come from Low Income Housing Tax Credits and private debt and equity.
"We have had a chance to observe and speak with leaders from Washington, D.C., Chicago, and San Francisco and learned how they have had to make major investments in affordable housing after the real estate market grew and missed some opportunities to include affordable housing in their revitalization," Arthur Jemison, the city's director of housing and revitalization, said in a media release. "With a strategy and fund of this kind, we hope to learn from their efforts and invest in affordable housing now."
Since 2015, the city says it has preserved more than 1,700 affordable units and created about 850 new units.
Affordable housing is housing set aside for people who make 80 percent of area median income or below. Area median income is a federal distinction that applies to metro Detroit, where AMI is $68,600 for a family of four. By contrast, median income for households in the city of Detroit is about $28,000. The housing is deemed affordable when people living at a specific income threshold spend no more than a third of their income on rent and utilities.
Between 2005 and 2016, average rents in Detroit increased by 26 percent, from $650 to $820 per month, according to
Crain's Detroit Business
. In greater downtown, where much of the city's affordable housing is concentrated, rents increased 37 percent during that period, from $746 per month to $1,020 per month.