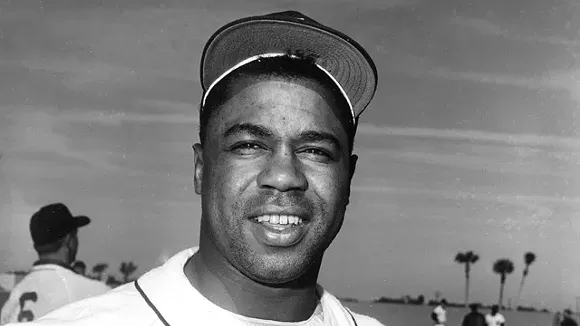 Today marks the 11th annual Willie Horton Day throughout the state of Michigan. The former Detroit Tiger, who turns 72 today, grew up on Detroit's west side and played 15 seasons for his hometown Tigers.
Horton hit 325 home runs in his big-league career and helped lead his team to victory in the 1968 World Series. He is perhaps best remembered for his role in trying to quell Detroit's bloody rebellion in 1967.
The youngest of 21 children, Horton works today as a special assistant to Tigers general manager Dave Dombrowski along with his former teammate and Baseball Hall of Famer Al Kaline.
The Navin Field Grounds Crew, the volunteer group that's maintained the old Tiger Stadium site since 2010,
plans to celebrate Horton's birthday this afternoon
with a baseball game and birthday cake in left field, where Horton made his famous throw to nail St. Louis' Lou Brock in the pivotal Game 5 of the '68 Series.
First pitch is scheduled for 2 p.m.