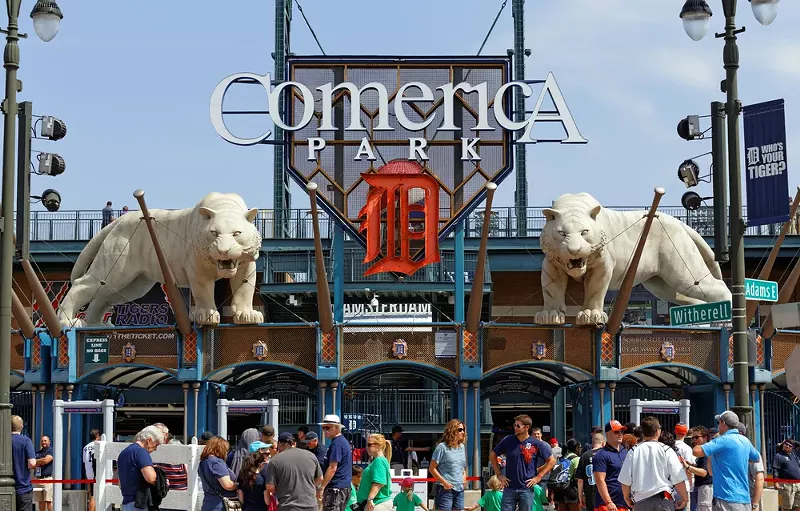 The Detroit Tigers have had a less-than-stellar season, traded Justin Verlander (and, more importantly, Kate Upton), and now have just a few games before they throw out the last pitch of 2017.
What does all this mean? Ridiculously cheap tickets.
As the
Detroit Free Press
points out, tickets to next Thursday's home game against the Chicago White Sox are going for as little as $6 on
StubHub
. That means seats are cheaper than the beer (and those toxic booze slushies) served inside Comerica Park.
Freep
also mentions that ticket prices do increase for a weekend game — a cool $20-$25 for a lower level section. With only 11 home games left you better take advantage of this offer. When else can you set behind home plate for less than $50?