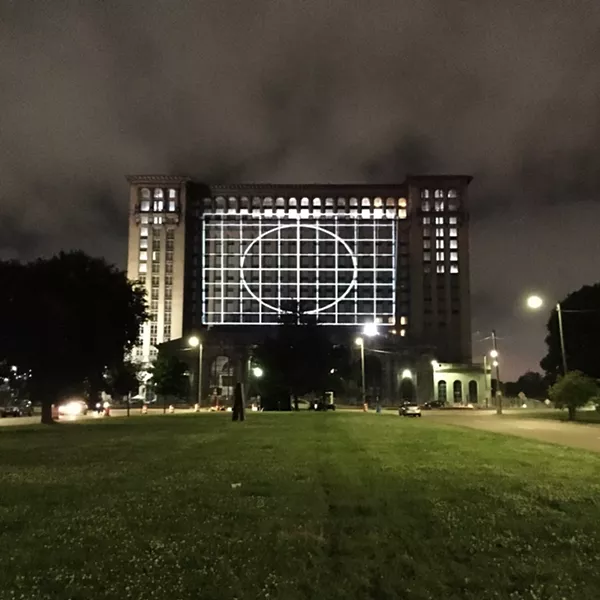 OK — off the top, Ford will most likely get the $240 million in tax breaks it's seeking for its planned Corktown campus, regardless of what it promises Detroiters living in the area. The community benefits agreements big developers receiving significant city incentives are made to strike with residents have so far amounted to little more than an acknowledgement of suggestions.
The Detroit City Council Legislative Policy Division said as much earlier this summer when it recommended the law that provides for the agreements be renamed the
"Community Engagement Ordinance"
to "avoid misleading the public" about its "scope and purpose." The law
does not require that developers fulfill the community's asks
and, as such, has been found to
produce few benefits
. (For more on how we got here, check out our 2016
cover story
about the original proposal that was hijacked by developer interests.)
That said, a group of Corktown residents elected to a Neighborhood Advisory Council (NAC) just formulated asks of Ford as the automaker seeks incentives for its $740 million campus project that includes rehabbing the derelict Michigan Central Station.
The asks are a window into the hopes and fears of residents living in areas slated for big development. In exchange for the $104 million in tax breaks Ford is seeking from the city specifically, the NAC wants to see the automaker help ensure that longtime Corktown residents can afford to stay in the area. It also wants to see the automaker provide some workforce training opportunities and give priority to locals seeking jobs. The company is set to bring 2,500 workers to Corktown as it transforms the area into a hub for autonomous vehicle development.
Among the NAC's asks of Ford:
• Rent subsidies for people who've lived in the area for more than 5 years, and property tax subsidies for homeowners who've lived there for more than 15 years.
• Small business rental subsidies to ensure that the "character of the retail experience is maintained."
• Money for park improvements.
• $5 million for education and workforce training, including scholarships for area residents, a contribution to the GoLightly Tech and Innovation School, and the creation of a "hiring hall" for locals applying for Ford job openings.
• $5 million investment in Affordable Housing Leverage Fund
• $12 million over 10 years for a community fund with expenditures to be decided by residents.
The NAC proposal is not final, but if the automaker wants city council to approve its tax breaks, it may have to show it will make a good faith effort to honor some of these community requests, even if the law does not hold them to it. Separately, Councilmember Mary Sheffield is planning to this year
propose amendments to the Community Benefits Ordinance
to make it stronger.
Remember: Ford has more than $17 billion on hand. As pointed out by the
Free Press'
Nancy Kaffer last week — Detroit had only $593 million at the end of last fiscal year.

Stay on top of Detroit news and views. Sign up for our weekly issue newsletter delivered each Wednesday.