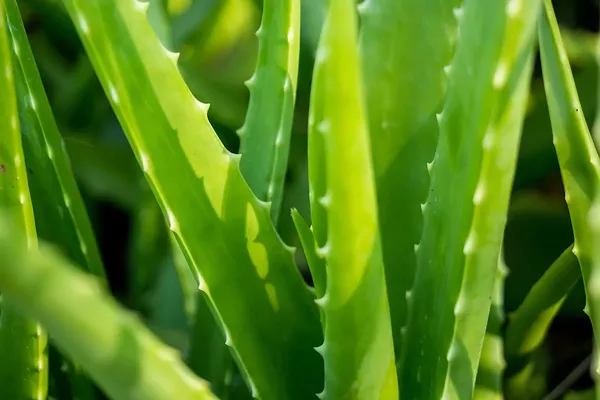 Last year, the Washington Post published an article titled "Millennials are filling their homes — and the void in their hearts — with houseplants"

"They're each your own little baby," one of the article's subjects admits, while another confesses that their plant hoarding is a little obsessive. The thesis? Millennials need something to nurture.

Such is true for 26-year-old Virginia Park resident, Ran Hutch, who is reaching out to her community after one of her babies has been plant-napped.

"I never thought my missing plant flyer would make it this far, Hutch says via email. "We are devastated."

Hutch has posted roughly 12 flyers offering a $50 reward throughout midtown and Hamtramck as well as on her personal Instagram. Stolen from the porch of her Virginia Park home on July 16, Big Al, her beloved three-year-old aloe plant remains missing.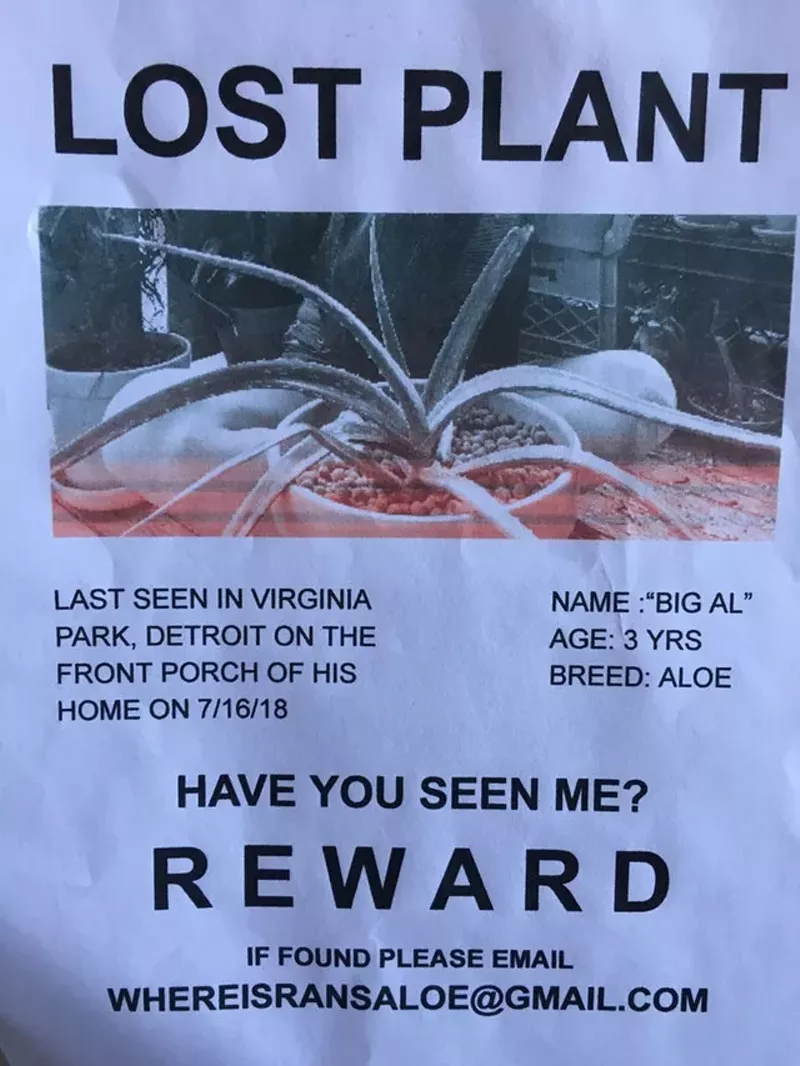 The plant, which clocks in at 14-18 inches wide and stands 20 inches tall in his terracotta pot, was given to Hutch by her mother back when he was just a little Al and as Hutch says, the loss is made that much more troubling as she's watched him grow up.
"I was hoping to keep him long enough to pass him on to future children," she says.

Since his disappearance, Hutch has counted the days. Though she wants nothing more than to see her "baby" return home, she asks that the thief, should they decide to keep and care for him, heeds her desperate plea.

"He also has decorative clay balls in the pot, as well a glass paperweight, and a quartz crystal with him. I hope the perpetrator(s) kept these things with him, because being his only time going missing, I believe these items would give him comfort in his scary and lonely time."

If you know of Big Al's whereabouts please email [email protected]

Stay on top of Detroit news and views. Sign up for our weekly issue newsletter delivered each Wednesday.