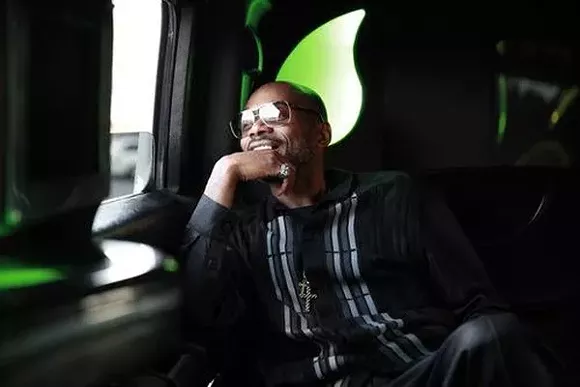 Detroit-based
BMB Records
is at the center of a years-long federal drug probe, in which the rap label is alleged to be a front for one of the Midwest's largest heroin rings.
The label — which has signed Ray J (of Kim Kardashian sex tape fame),
Empire
's Bre-Z, and previous
Metro Times
cover girl Kash Doll — is under investigation of the DEA for laundering drug money, according to a 50-page federal court record obtained by
The Detroit News.


The details of BMB CEO Brian Brown's alleged drug ring are laid out in
a 3,000-word story
posted shortly after midnight, which involves a mansion with a secret "Narnia-themed hidden room" hidden behind an armoire, Mexican cartels, and a clandestine Livonia Olive Garden money drop-off.
Brown was indicted on a federal cocaine conspiracy charge in 1993 and 1999, where he was convicted and sentenced to 10 years in prison. He was released in 2010, and has cultivated a reputation as new man. A Detroit billboard posted last month advertises an upcoming memoir,
Living for the Sacrifice: A Hood Hero's Guide to Success
.
Check out the full story at
The Detroit News
.