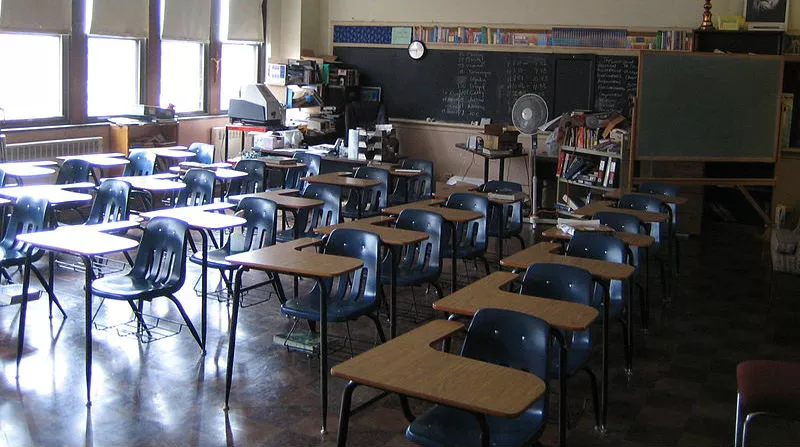 Detroit's crush on charter schools appears to be waning, one school at a time.
The Detroit Public Schools Community District recently decided not to renew leases on four buildings currently occupied by charter schools,
Chalkbeat Detroit
reported last week. As the charter schools scramble to find new buildings, DPSCD officials announced an investment of more than $3 million to shift enrollment to public schools.
It is an unsurprising move by a school district administration headed by Superintendent Nikolai Vitti, who made clear that he believes education funding should be directed toward public schools, not charter schools,
according to Chalkbeat
.
The four schools that will lose their leases are Escuela Avancemos at 3811 Cicotte St., GEE Edmonson at 1300 W Canfield St., Hamilton Academy at 14223 Southampton St., and the Barton School at 8530 Joy Rd.
The decision will make public education more accessible to those in areas without a nearby public school, DPSCD officials hope. If the decision successfully redirects students from charter to public schools, the more than $3 million investment could pay for some of itself by way of state-funding for tuition.
Meanwhile, some Detroit public schools suffer from under-enrollment, which raises the question: why expand current public schools? DPSCD officials say that decisions are made on a neighborhood basis and that these four buildings are in growing neighborhoods that demand more schools.
Some school officials told
Chalkbeat
that they were caught off guard by DPSCD's decision not to renew their lease. They said they were not notified until the new year and that relocation will create severe transportation issues for students, particularly of low-income families. Furthermore, there is concern that DPSCD will decide not to renew some of the schools' charters, forcing them to find new authorizers.
Escuela Avancemos, a K-5 bilingual charter school in Southwest, told
Chalkbeat
that it has already found a new building and will carry on.
Will Feuer is an editorial intern for Metro Times.


Stay on top of Detroit news and views. Sign up for our weekly issue newsletter delivered each Wednesday.