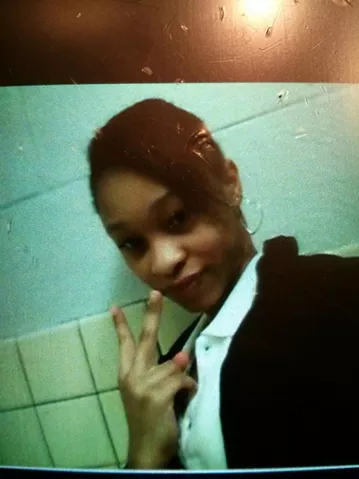 Detroit police are searching for Mikayla Champion, who was last seen Thursday evening at a gas station with a man she met online.
Police say Champion, 13, left her home in the 22500 block of Frisbee shortly before 10 p.m. Thursday. She was last spotted minutes later at the BP gas station located at W. 7 Mile and Telegraph with an unknown black male, estimated to be 40-45 years old, who was driving a late 90's Ford Taurus with a temporary tag.
Champion, who has bipolar disorder, is a black female, with a medium complexion, black hair, and brown eyes. She is 5-feet-tall and weighs 90 pounds. Police say she is in good physical condition. When she was last seen at the gas station, she was wearing a blue shirt, black pants, white jacket, and purple gym shoes. She may also have a purple and white overnight bag.
The male with the teenager is around 6-foot-5, police say, and he was last seen wearing a black hooded sweatshirt.
Anyone who has seen Champion is asked to contact Detroit Police Criminal Investigations at 313-596-5640 or 313-596-1616.