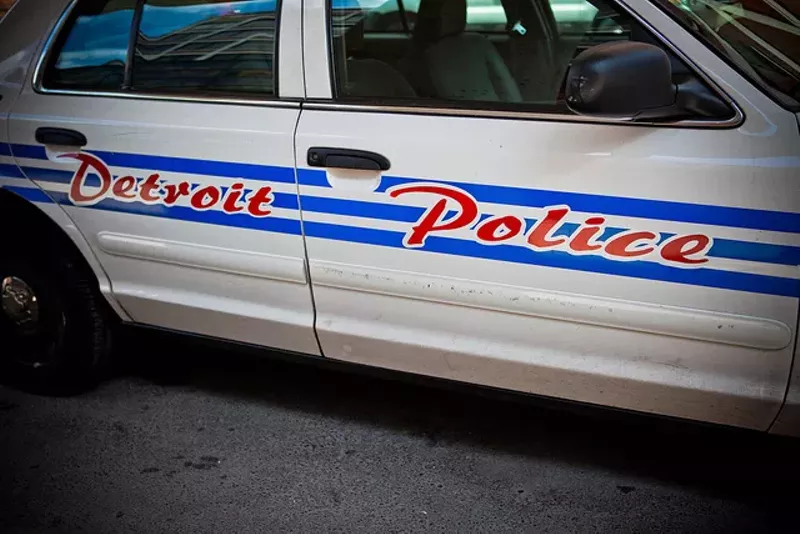 The Detroit Police Department is again facing accusations that one of its officers acted inappropriately, with the news coming just two weeks after a police commander who was moonlighting as a security guard beat a restaurant patron into a coma. Now, a report says
a sergeant at the 11th Precinct is accused of raping a woman
who had come into the station seeking assistance.
The Detroit Police Department confirmed this morning that its internal affairs unit is investigating an allegation of criminal sexual conduct by an officer. In an afternoon news conference, Police Chief James Craig said that a woman reported on Feb. 15 that she had been sexually harassed by an officer, then, the following day, made an anonymous phone call describing the incident as a sexual assault. He said the department has repeatedly tried and failed to get in touch with the victim since then.
"We've sent two certified letters, [made] several attempts to call on the phone," Craig said. "It's almost like we're harassing the victim, but we want to get to the truth because it's a serious allegation."
The officer is still on the force and has not been punished, he said.

"We can't substantiate any criminality without getting in touch with the victim," Craig said.
Details of the case were first reported yesterday by journalist Charlie LeDuff. According his sources, the officer may have gone to the woman's house to update her on the status of a case she had initially visited the precinct to check up on. LeDuff reports the woman later came back to the precinct to file a report that the sergeant had raped her. Craig was unable to speak to those specifics.
"I don't know when and where or how this department had initial contact with her," he said, adding that he also did not have details on when, where, or how the alleged sex crime occurred.
The allegation against the unnamed officer comes a little more than two weeks after
Commander Timothy Leach
, also of the 11th Precinct, beat Michael Karpovich at Ottava Via during St. Patrick's Day Parade festivities, putting him in a coma.
"
I refute any notion that the 11th precinct is spiraling out of control," Craig said this afternoon.
Police say Leach became violent while trying to remove a possibly drunk Karpovich from the bar. A witness account provided by Karpovich's lawyer, Jennifer Damico, says Leach forcibly shoved Karpovich, causing his feet to fly up and his head to hit the ground so hard that restaurant patrons could "feel" it. The witness tells Damico that Leach then tried to drag Mike's lifeless body out of the bar, even as others told him to stop. Eventually, he did stop, and returned to the back of the bar and continued to work "like nothing happened."
An internal investigation and a criminal investigation are underway to determine exactly what happened and whether Leach tried to cover it up.
Damico says Karpovich is still in the hospital, but his condition has improved and he is expected to live.
Police say another DPD officer was at Ottava Via when the incident occurred. He was helping out as part of Leach's security detail, police said, and also moonlighting against department policy.
This story was updated at 2:00 p.m. on Wednesday, March 28, with additional updates on the case provided by the Detroit Police Department.