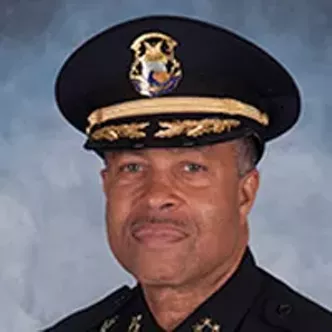 Detroit Police Chief James Craig
failed to "level the playing field" for minority officers
seeking advancement as head of Cincinnati's police force, according to a 2013 letter from that city's minority police organization.
The Sentinel Police Association, a group established to address "discriminatory practices" within the Cincinnati Police Department, issued the then-exiting police chief a vote of "no confidence" as he set off for Detroit. The letter announcing the vote accused Craig of focusing on "being loved by the citizens" rather than trying to make "a major change within the [historically] lopsided disciplinary, promotional and assignment process within the Cincinnati Police Department."
The issues raised by the minority officers' group in 2013 to some extent
mirror the findings
of a committee that was set up to look at race problems within the Detroit Police Department under Craig. The Committee on Race and Equality, in a
report
released earlier this month due to mounting pressure, found elite units that were overwhelmingly staffed by white officers in a department that is two-thirds black. Some officers reported bias in the process of appointments.
After downplaying those findings as being based on "rumor and innuendo," Craig eventually
suspended the committee
with the goal of re-working it. The move followed pressure from the city's police union.
"It appears that what Chief James Craig has created within the Detroit Police Department is similar to what the Cincinnati Police Department experienced prior to his departure," Sentinel Police Association President Phill Black told
Metro Times
.
"The Cincinnati Police Department currently has African-American representation in executive ranks that did not exist when ... Craig was the police chief," he added.
Craig
refuted
Black and his organization's allegations in a letter issued shortly after the no-confidence vote, saying there were many examples of how he did indeed help "level the playing field" for officers. However, Craig did not detail any of those examples. He did offer specifics in defending his decision to hire a white assistant chief. Craig also called upon the minority officers' organization to host training seminars to prepare officers seeking promotional opportunities or selection to preferred assignments.