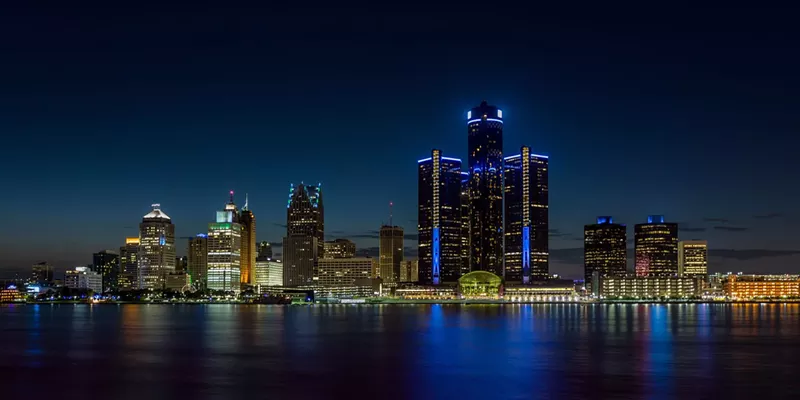 The city of Detroit plans to spend $45 million of one-time money to bridge the digital divide in the Motor City while employing more residents in technology work through training, internship, and certification.
Within her first 45 days at work, Christine Burkette, Detroit's new digital equity director, plans to use data-driven numbers and community engagement to connect many of the 635,000 Detroiters to affordable internet access by 2026 when federal American Rescue Plan funds must be depleted.
The University of Michigan says Detroit has the lowest rate of internet connectivity in the United States, which excludes thousands of residents from opportunities in education, employment, and the ability to get online for work or play.
Economic poverty also exacerbates the problem of internet connectivity. The U.S. Census Bureau estimates that Detroit's median income household in 2021 dollars from 2017-2021 is $34,762.
Burkette, a native Detroiter, plans to release a five- to-10-year plan for Detroiters to retool from auto workers to internet technology workers.
The city will put out a request for a proposal for IT certification. Residents would enroll through the city of Detroit and connect with companies for training ranging from 10 weeks to 18 months, depending on if the goal is pre-certification or a more advanced skill such as network design. The goal is to train workers and then place them with partner groups.
Burkette said people's experience using social media and playing video games provides a foundation for pivoting to tech work.
"If you're already at home playing video games, you're accustomed to graphic design," Burkette said in a phone interview with The Center Square. "You're already familiar with coding, so if I can show you how to create your own video game by showing you coding, or I can show you how to design your own graphics, you're doing great."
"You're taking a skill that somebody is already enamored with and you're showing them how to skill it up," Burkette said.
Detroit Mayor Mike Duggan said in his 10th citywide speech that "Detroit will pass Silicon Valley" in the future of the auto industry as self-driving, autonomous, and electric vehicles become more popular.
Duggan said in a news release that Burkette will help Detroit continue on its "path to become one of the most connected cities in America."
This program could be key to training Detroiters so they can benefit from large investments near Downtown, Corktown, and more such as the Detroit Center for Innovation or new companies that could fill the planned 1.2 million square feet of commercial office space in the $1.5 billion District Detroit.
For example, companies have online certification courses ranging from Amazon Web Services to Google to Cisco. Burkette wants Detroiters to have access to this program by the end of 2023.
Detroit currently has 12 tech hubs to provide tech customer support, but that can't help more than 600,000 Detroiters, so the city is also connecting with faith-based organizations, organizations, and small businesses.
The city plans to meet additional needs by providing hot spots, jet packs that provide mobile wifi to multiple devices, subsidized devices, and possibly offer wifi at local businesses.
The funds are part of the $826 million Detroit received from the ARP.
Burkette will release an interactive dashboard within a week that identifies low-income neighborhoods, areas where people have up to a bachelor's degree or higher, and lack of devices that help decision-making.
They plan to provide IT workforce training and digital literacy training for communities, as well as deploy health technology for elderly communities.
Residents voiced these wants through 68 community meetings and about 368 respondents to an online survey ranking ARPA dollar priorities.
Many projects currently out for bid were started by her predecessor, Joshua Edmonds.
Originally published by The Center Square. It is republished with permission.
Coming soon: Metro Times Daily newsletter. We'll send you a handful of interesting Detroit stories every morning. Subscribe now to not miss a thing.

Follow us: Google News | NewsBreak | Reddit | Instagram | Facebook | Twitter