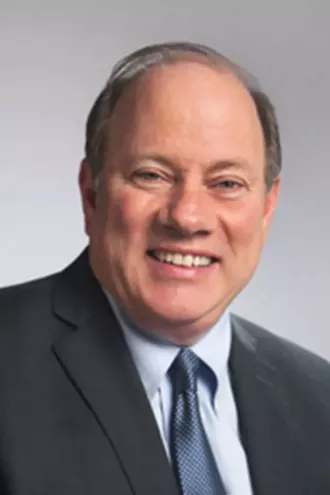 Detroit Mayor Mike Duggan's plan to lower auto insurance costs in the city would save residents upwards of $2,300 a year on their premium, according to a feasibility study released Tuesday — but state legislators say it'd treat Detroit residents like "second-class citizens."
The plan called "D-Insurance" was
first floated in 2013
by Duggan. The proposal requires approval by the state Legislature; a Senate committee passed a necessary bill Tuesday morning, and it remains pending.
Under the proposal, Detroit motorists could opt-out of Michigan's mandatory unlimited personal injury health care policy system, which is paid by auto insurers under the state's no-fault system. Instead, the city says, D-Insurance would cap total benefits at $275,000 — $250,000 of emergency room coverage after a car accident, as well as an additional $25,000 for care; additional costs would be covered by a customer's existing health care coverage.
According to the study, the reduction in premium costs could drop anywhere from 26 to 50 percent, depending on how much someone is currently paying.
"Detroiters have long suffered extremely high auto insurance premiums, usually twice the rates paid by auto owners in surrounding communities," said Duggan, in a statement following a press conference that was held Tuesday to unveil the plan. "This independent report shows that the reductions D-Insurance can offer are even larger than we originally expected."
The proposal received stiff criticism from Democrats in the Michigan House on Tuesday.
"This cheaper insurance policy targeting Detroit residents, and others who would qualify, limits needed medical care and compromises families' long-term financial security," said House Democratic Leader Tim Greimel (D-Auburn Hills), in a statement. "That isn't a good deal for any of Michigan's residents. Limiting medical care coverage is not an acceptable way to address the high cost of no-fault insurance, particularly in Detroit."
If the plan is approved, Detroit motorists would have the option to keep their current unlimited coverage, the city says.
Members of the Detroit delegation, however, also voiced their opposition.
State Rep. Brian Banks (D-Detroit) said the D in "D-Insurance" policy should stand for "debilitating."
"Detroiters unfairly pay excessive rates for the car insurance they have to buy. But paying less for a policy by giving up unlimited catastrophic medical care, and allowing your insurance company to second-guess the care decisions made by your doctor, puts people in a no-win situation," said Banks, in a statement. "Under this 'D-Insurance' policy, the D would better stand for 'debilitating,' because that's what would happen to victims instead of recovery from their injuries."
Banks said real rate reduction can be achieved by putting an end to "red lining by removing zip code, credit score, occupation and education from the list of factors that can influence rates."
The city paid Pinnacle Actuarial Resources
$75,000 to conduct the study
, which can be viewed below.