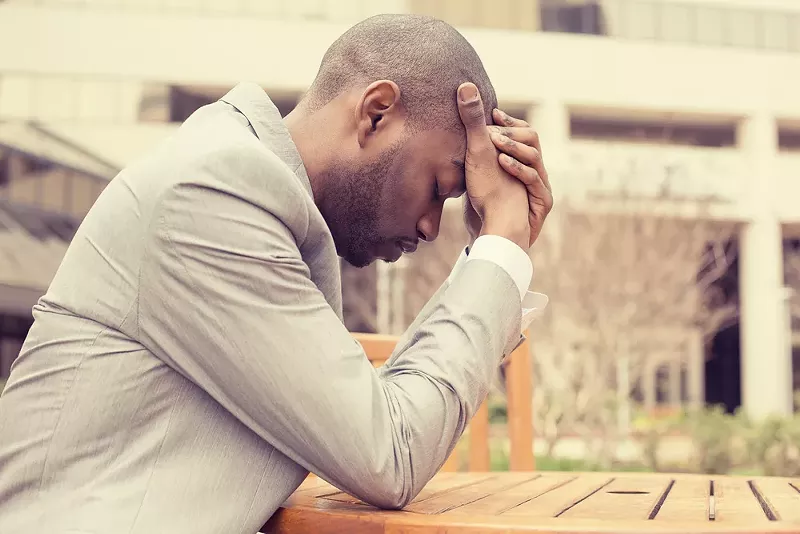 Despite Detroit's never-ending "Comeback City" narrative, it seems we can't quite escape the doldrums of depression.

This morning, WalletHub released a list of the 182 happiest cities in the United States and of the 182 American cities researched, Detroit came in dead last. We are officially the unhappiest city in the country.
The study was conducted in an effort to show the impact of your surroundings on your happiness combined with other factors such as health, social connections, and job satisfaction.
The list of cities includes the U.S.'s 150 most-populated cities, plus at least two of the most-populated cities in each state, giving us a grand total of 182 cities. The cities were then scored out of 100 using 28 metrics including depression rates, adequate sleep rates, and illness and disability.

The metrics were broken into three categories: emotional and physical well-being, accounting for 75 points; income and employment, 25 points; and community and environment, 25 points. The cities were scored a total of 100 points based on these three categories.

And of the 182 cities, Detroit came in 182nd place for emotional and physical well-being; 181st place for income and employment; and 174th place for community and environment. With 28.65 as our total score, a whopping 9.16 points below Birmingham, who ranked 181.
Oh, don't worry, it gets worse.

The city also ranked 173rd for lowest adequate sleep rates, 180th lowest income growth, and 182nd highest separation and divorce rates.
But, there is hope.
Grand Rapids, the only other Michigan city to make the list, ranked 59 overall, just 0.02 points below Tempe, Arizona.
For more statistics, view the full study here.
Miriam Marini is an editorial intern at Metro Times. She is a sophomore at Wayne State University studying journalism and women's studies.