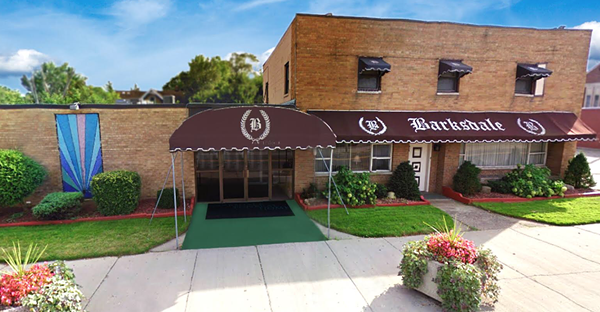 On Wednesday, Jan. 15, Michigan's Department of Licensing and Regulatory Affairs announced Detroit's Barksdale Funeral Home, located at 1120 E. State Fair St., had been shut down after an investigation revealed a slew of horrible conditions.
According to a press release sent out by the department, investigators found an unclean and unsanitary embalming room being used as a storage area. The room reportedly had inadequate ventilation with stained, sagging, and missing ceiling tiles.
Additionally, they found a preparation room being used as a storage area with a blood-stained box that had been used to transport a body. That room also had missing, stained, and sagging ceiling tiles along with dirty and unsanitary floors and sinks.
Investigators also suspect the building may be infested by rodents, and water damage was compromising the the storage of cremated remains, some of which were unidentified.
The funeral home was also operating with an expired mortuary science establishment license, which LARA has now suspended. The department has also suspended the mortuary science license of the funeral home's manager, Millie L. Stewart.
The company is also accused of failing to properly deposit more than $2,000 worth of prepaid funeral funds, a violation of the Prepaid Funeral and Cemetery Sales Act.
The company stands accused of fraud, deceit, or dishonesty, incompetence, and gross negligence in practicing an occupation.
"Michigan residents trust funeral home directors, owners, and their establishments to follow the law especially when dealing with the death of a loved one," LARA's Corporations, Securities and Commercial Licensing Bureau Director Julia Dale says in a press release. "We will continue to aggressively hold every funeral home in Michigan to the highest standards of public health and safety when providing final arrangements."
Barksdale Funeral home has until Jan. 22 to complete services or refer customers to another funeral home.
Anyone who has used or is using the services at Barksdale Funeral Home and have questions can call the Corporations, Securities, and Commercial Licensing Bureau at 517-241-7000.