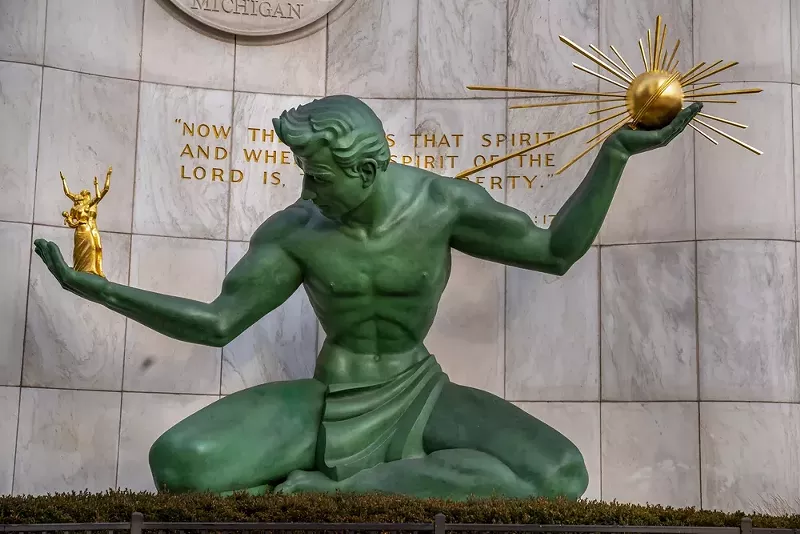 The city of Detroit took the first steps toward partially compensating homeowners who
were overtaxed by at least $600 million
between 2010 and 2016.
On Monday, the Detroit City Council unanimously approved a series of benefits for the overtaxed homeowners.
Activists have called on the city to reimburse residents with cash payments, but Mayor Mike Duggan's administration insists that such payments are illegal under state law.
Activists and Council President Mary Sheffield disagree, and Michigan Attorney General Dana Nessel is reviewing the issue to give her legal opinion.
In the meantime, the council agreed to the following remedies:
• Overtaxed homeowners will receive up to $6 million in discounts on sales of auction houses and lots through the Detroit Land Bank Authority.
• Prioritization in any city home repair program allowed under law.
• Preferential access to the $6 million
down payment assistance program
.
• Financial and technical assistance for small business owners through the Small Business Launcher Program, formerly known as Motor City Match.
• Preferential placement in the $12 million
Grow Detroit's Young Talent
program.
• Preferential access to buy or lease property that is part of an affordable housing development that received tax incentives from the city.
"It really has been a challenge to find remedies and relief for people who are over-assessed," Sheffield said before the council approved the benefits. "The work does not stop here."
In a news release, Sheffield said the benefits are "just an important first step towards restoration."
"Council President Mary Sheffield is proud to be joined by her colleagues in the passage of this monumental resolution which represents an embarkment down the road to providing real and tangible relief to those in need and who have suffered the most throughout this travesty," the news release states. "She looks forward to the broader and even more impactful benefits and resources to come."
The illegal, inflated property tax assessments resulted in an estimated 100,000 Detroiters, most of them Black, losing their homes to foreclosure. The Michigan Constitution prohibits property from being assessed at more than 50% of its market value.
Between 2010 and 2016, the city assessed properties at as much as 85% of their market value.
Until Monday, residents had not been compensated in any way for losing their homes or paying more than they owed in property taxes.
The Coalition for Property Tax Justice, a group of advocates for impacted homeowners, is leading the charge to reimburse overtaxed residents. In a survey of more than 200 overtaxed residents, the coalition found that most Detroiters prefer cash payments as compensation.
The findings
were published in a report
released in April 2022.
Coming soon: Metro Times Daily newsletter. We'll send you a handful of interesting Detroit stories every morning. Subscribe now to not miss a thing.

Follow us: Google News | NewsBreak | Reddit | Instagram | Facebook | Twitter