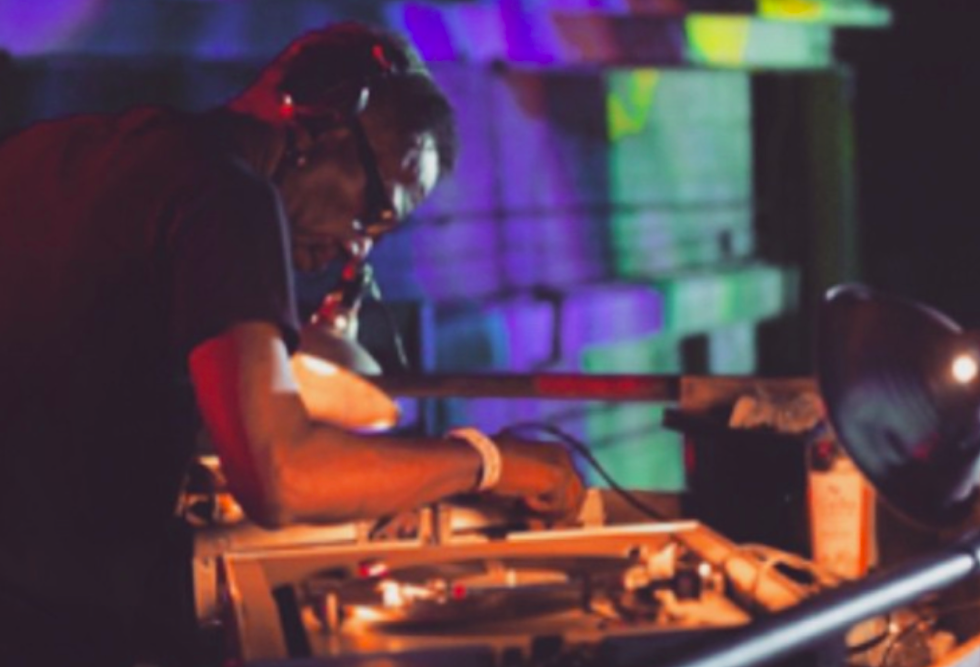 A decade before Michael Lapp came to Detroit and began running the successful DIY venue Tires, he was managing a popular underground after-hours in Brooklyn known as the BIB — or, more plainly, the Basement in Brooklyn. Located in the sub-level of a residential building in densely populated Bushwick, the BIB, as Lapp tells it, was a friend to its community — a place where the neighborhood's longtime Dominican and Puerto Rican residents and newcomers could hang out and dance to music into the early morning hours. Though its legal status was questionable — Lapp had no license to sell liquor or throw parties — the BIB kept noise complaints to a minimum, earning the support of a cop who lived in the building. The officer offered to lend a helping hand should anything ever go awry. For the two years the venue was in operation, Lapp says nothing ever did.
Recognizing the precarious nature of the unsanctioned club, Lapp contemplated trying out another location. But by 2008, the forces of gentrification were creeping further into Brooklyn, sending real estate prices skyrocketing.
"I'd leave that basement in Bushwick and there were a lot of buildings for sale for like $11 million, and it was like, I'll never have $11 million in my life," he says.
So Lapp did what just about any entrepreneurial, creative-spirited Brooklynite would do: He moved to Detroit.
Lapp began by opening another literally named illegal bar. The LID, or Loft in Detroit, located on the east side at Iron Street and Mount Elliot, started with a 30 pack of beer and grew into a consistent after-hours with a production staff, a doorman, and bartenders. But two years later, at the height of its popularity, the same forces that made Lapp reevaluate his stay in Brooklyn began to rear their heads in Detroit, and he closed up shop.
"Detroit was getting a lot more attention and the loft building filled up," he says. "So we ended that on a good note because we didn't want to be a bother to the neighborhood or the people moving in."
Lapp went in search of a standalone building, this time away from a residential area, and found a home in an old, 4,000-square-foot auto repair shop in Detroit's Islandview neighborhood. The building had no gas or electricity, and the ground was littered with transmissions parts and coated in a thick layer of oil, making it difficult to walk. The windows, obscured by how much "crap was on the walls," were covered in plastic. On his first visit to the site, Lapp recalls wading through the sea of auto parts to make his way toward one of them.
"I kind of pulled the plastic off and the light shined through and I was like, 'Well, no one else is giving me the keys to a building,'" he says.
Four months and about $10,000 later, Lapp and a half-dozen young guys had converted the place into a DIY venue. Lapp again settled on a literal name, calling the club "Tires." Over the course of the next year, it would breathe life into Detroit's underdeveloped lower east side, functioning as a film studio by day and a music venue hosting lauded techno and hip-hop artists like Juan Atkins, Kyle Hall, and the Bruiser Brigade by night. With neighbors far off,
noise
wasn't an issue, but Lapp still conducted community outreach, offering the space up as a community center and hiring locals to do door duty.
Things went smoothly throughout the venue's first year in operation. But around spring of 2016, the Detroit fire marshal paid Tires its first visit, writing up a slew of code violations — from electrical work done without a permit to improper egress. Determined to keep the space, Lapp spent thousands of dollars to meet each requirement laid out in a long checklist, finishing up just in time for five days of events planned to coincide with that year's Movement Music Festival. Hours before the first event, set for Wednesday night, Lapp says a different inspector showed up, demanding the removal of an overhanging heater. But with the holiday weekend approaching, the city said it wouldn't be able to check whether the work was complete until the following
Tuesday,
after Movement was over. This set into motion a days-long game of cat-and-mouse, in which Lapp would move each party from location to location, only to get busted by the police each time.
"Every time the needle dropped, an officer in tactical gear came to the door and asked 'Where's Michael Lapp?' and we would have to pack up a 24-foot U-Haul and move the party," he says. "It felt very vindictive."
After losing thousands on the failed parties, heavy rains hit the region, and the neighborhood's clogged storm drains caused Tires to flood. With much of the property and his equipment destroyed, Lapp closed Tires for good.