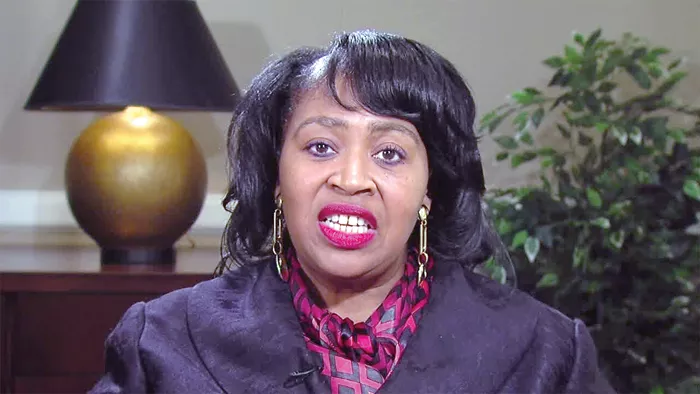 The new Detroit City Council elected Councilwoman Brenda Jones its next president Monday by a squeaker after Jones unseated former president Saunteel Jenkins for its top spot by a 5-4 vote.
With a majority of council taking their seats for the first time, the vote was never a shoe-in and Jones, who has been one of Emergency Manager Kevyn Orr's most ardent critics, was able to cobble together a coalition of several new members.
According to City Council officials, the members who cast ballots for Jones included Scott Benson, Mary Sheffield, George Cushingberry Jr. and Gabe Leland — with the new president casting the winning ballot for herself.
Using social media to tout himself as a candidate, Cushingberry had been campaigning for the top spot but was apparently not nominated before the vote took place. However, in the horse-trading, Jones then nominated Cushingberry for president pro tem, which is the body's second-ranking position, and he won, also in a 5-4 vote.
The council president's job will be uniquely different than any time in the legislative body's history, given that there are — at least for now — two executives to deal with in new Mayor Mike Duggan as well as Orr.
The new council enters city hall with limited powers while the city operates under Chapter 9 federal bankruptcy protection and decision-making authority is concentrated in the emergency manager as outlined in Public Act 436, which restricts the legislative power of City Council and the executive power of the mayor.
At a swearing-in ceremony of the new city government held last month, before council members and the mayor taking office, several officials, including Orr and Duggan, talked about their roles and how each envisioned working with the council.
Orr struck a conciliatory tone and sought to reassure council members that he remains open to dialogue about the city's future.
"I am highly sensitive to the fact that this is just a snapshot in the history of this city," he said, referring to his limited term, which is slated to end in September.
It's been nearly a century since council members have been elected by district and in the recent past jockeying for the top spot was unnecessary since the president's job was automatically awarded to the member who earned the most votes in the general election. The runner-up then became pro tem. In her victory, Jones has demonstrated an ability to sway the opinion of her colleagues.
In the recent past, since council members were all elected at-large, the president's job was automatically awarded to the member who earned the most votes in the general election. The runner-up then became president pro tem.
"I want to make sure ... that we are still one city, that we have seven districts and two at-large, that we don't become seven mini cities. We're one city," Councilman Andre Spivey told a Free Press reporter after he and fellow council members were sworn in on Jan. 1 at Wayne State University's Alumni House.
Spivey, of District 4, and Mary Sheffield, of District 5, join new council members Scott Benson of District 3, Gabe Leland of District 7, George Cushingberry of District 2, Raquel Castaneda-Lopez of District 6 and incumbents James Tate of District 1, and Saunteel Jenkins and Brenda Jones as at-large representatives.