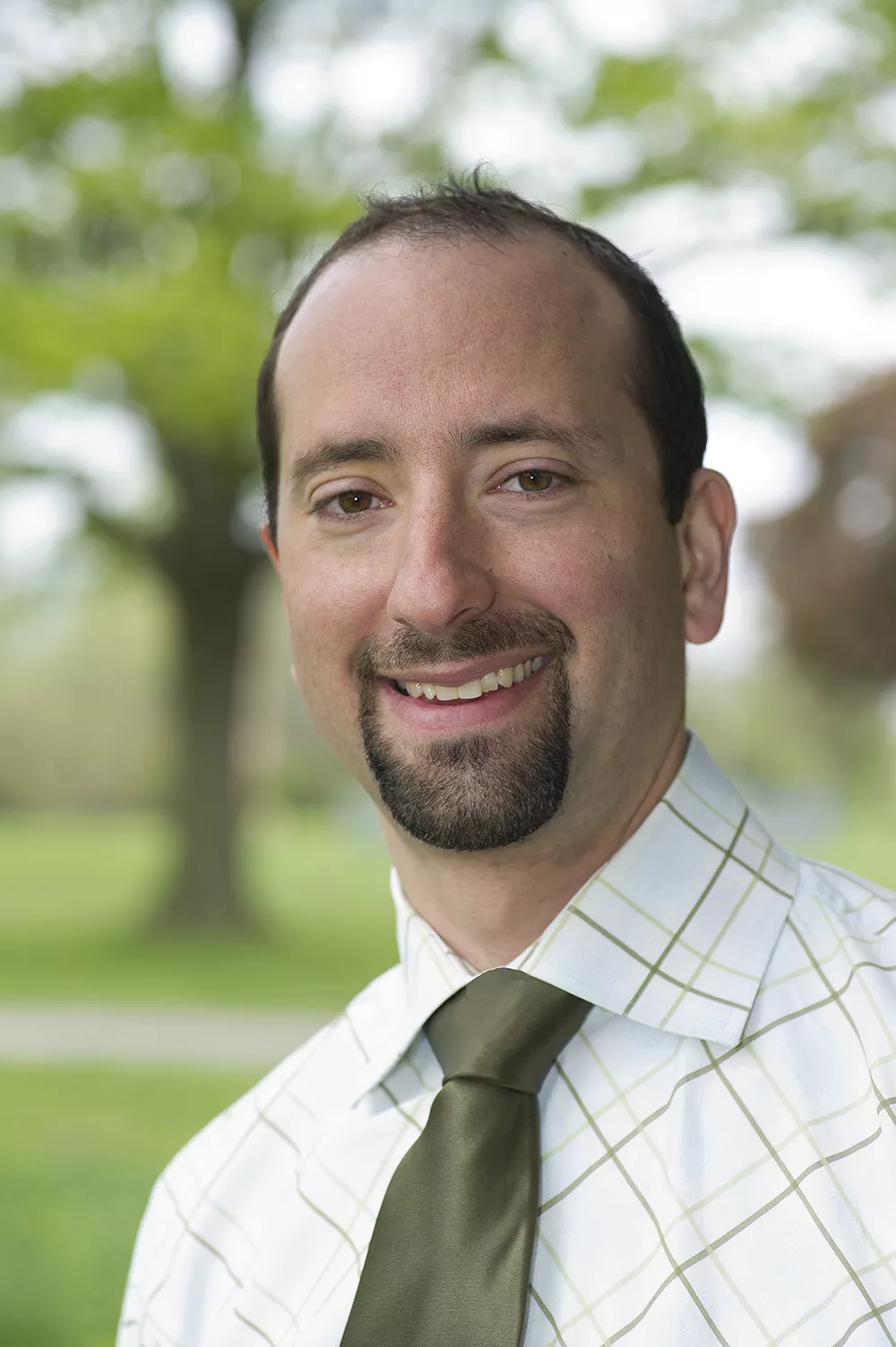 Let's hope newly elected councilman Gabe Leland isn't sleeping well at night. He doesn't deserve to. Last week, the first two votes he cast did serious damage to Detroit: to the city itself, and to any chance to speedily put power back in the hands of those the voters elected.
Detroit, will, indeed, break your heart.
Sometimes when you least expect it. For the last couple of months things seemed to be going better, from the standpoint of city government, than at any time in living memory. The citizens had proved they were not hopelessly racist and had no problem electing a white mayor, if he seemed their best hope.
Five of the nine members of city council are new. Most of the worst morons, obstructionists and thieves were gone.
No more Monica Conyers, JoAnn Watson or Kwame Kenyatta, not to mention the pathetically incompetent and terminally messed-up Charles Pugh.
Yes, we knew the election produced a few dismaying winners. But most assumed the council would re-elect the talented, savvy and classy Saunteel Jenkins as president.
You couldn't ask for a Detroit leader with a better pedigree. Saunteel, as everyone seems to call her, grew up on the city's mean streets, where her brother Jovan was shot to death for his jacket at age 14. That didn't destroy her. It led her to somehow earn two degrees in social work.
After throwing herself into helping organize programs for troubled youth and homeless adults, she learned politics and government as an aide to a master at the art: longtime City Council President Maryann Mahaffey. Four years ago, Jenkins was herself elected to council. There, while she hasn't been a pushover for either the governor or the mayor, she was clearly a member of what Sheila Cockrel used to call the "sanity caucus."
Nobody would say that of Brenda Jones, a former union local official who has been on council for eight years. Jones hasn't seemed to grasp the seriousness of Detroit's financial crisis.
Instead, Jones has been an obstructionist every step of the way, from opposing the consent agreement to helping block the state's sensible plan to fix up Belle Isle by making it a state park, something the emergency manager eventually did anyway.
For most of the last year she was, frankly, irrelevant, refusing, for example, to even vote when council elected Saunteel Jenkins president last July. (This happened after Pugh's high school boyfriend's mama found out, and Charlie panicked and took a powder.)
Jones has been, in short, an irrelevant failure at governing. But after last November's election, Brenda Jones proved much more adept than Saunteel Jenkins at one thing: deal-making, horse-trading, house-of-cards style politics.
The other three returning council members knew what she was, and voted for Jenkins as president and Andre Spivey as president pro tem, or No. 2.
But Jones got the votes of four of the five newcomers. (Raquel Castaneda-Lopez was the lone sane exception.)
The soon-to-be-infamous five then installed the thoroughly odious George Cushingberry — a man whose reputation preceded him — as president pro tem.
What stunned me is that the swing vote was that of Gabe Leland, the son of Burton Leland, a longtime state legislator so respected that his mostly black voters kept him in office for decades, even though he was a white Jewish guy.
Politics is increasingly a family operation, and Gabe then served six years in the state house, starting when he was 22. Term limits meant he had used up his lifetime eligibility before he was 30, so he ran for Detroit City Council, and barely managed to win one of the district seats, by a mere 50 votes.
But why did he sell out to the forces that have done so much to land Detroit in the pickle it's in? The reason soon became apparent when the committee assignments were handed out. Before even serving a day, Leland instantly became head of the powerful Planning and Development Committee.
Even worse, Cushingberry became head of the Budget Committee. Neither committee had a single council veteran on it. But even this power grab wasn't enough for Cush and his new bromance buddy Gabe. The next day, Cush actually proposed bypassing the committees entirely!
"I'm trying to act and act quickly," old Cush blustered. "Some contracts can be approved pronto," he said.
That was too much even for Brenda Jones, and every other council member but one — Gabe Leland.
Yes sirree, Detroiters should feel real comfortable with the Cush in charge of the budget. But most people never even noticed Tuesday's little failed power grab, because of Cush's moves later that night. As most of the world knows, he was detained that night, when he almost ran his car into two cops.
They had to chase him down, and when they finally got him to stop, there was apparently an open bottle of rum in the back, and a marijuana smell so strong that cops could smell it outside the car. Bizarrely, they were apparently told by a superior not to test his breath, and to let him go. You can look up Cushingberry's various lame excuses if you want to. The funniest one was that he was a victim of racial profiling.
New Detroit Police Chief James Craig promptly went on TV to deny that this was the case, and to note that one of the two cops involved was African-American; the other, Middle Eastern in origin. And while there is an investigation, it's apparently focusing on why in the hell the supervisor told the cops to let the councilman go, instead of taking him to jail.
Naturally, this made headlines and reinforced the world's perception of those governing Detroit in general and the city council in particular. Bizarrely, Cush's latest caper came just after Nolan Finley of The Detroit News wrote a hilarious column titled Did Detroit get another crazy council?
What more needs to be said? Simply this: Detroiters can kiss goodbye any thought of a speedy transfer of power back to their elected leaders. Actually, given this week's antics, there's little reason to think any sane city residents would want that.
Council can, to be sure, fire Kevyn Orr at the end of September, if they can find six votes to do that. But that doesn't mean the mayor and council will be back in control.
They almost certainly won't be, especially after the events of last week. Look at Pontiac: The emergency manager is gone — but there's a state-appointed "transition advisory board" and a new state-created position, a full-time city administrator.
Does anyone really think the state is going to turn Detroit over to a government that can be stymied by Brenda Jones, with Cushingberry's fingers on the public purse strings?
Don't be too surprised if October finds Mayor Mike Duggan wearing two hats, one as city administrator, with essentially both city manager and emergency manager powers.
You might also expect to see the old financial advisory board, the one created by the consent agreement, evolve into Detroit's own version of Pontiac's Transition Advisory Board.
This might have happened differently if this council were headed by a sanity caucus, which didn't necessarily always agree with Orr or Duggan, but which was clearly committed to rational economic solutions for Detroit's future.
That's clearly not what this city's got.
So, once again, thank you, Gabe Leland.
By the way, you might find being planning committee chair a trifle hollow, once you realize you might never even have the authority to buy a pack of colored pencils.