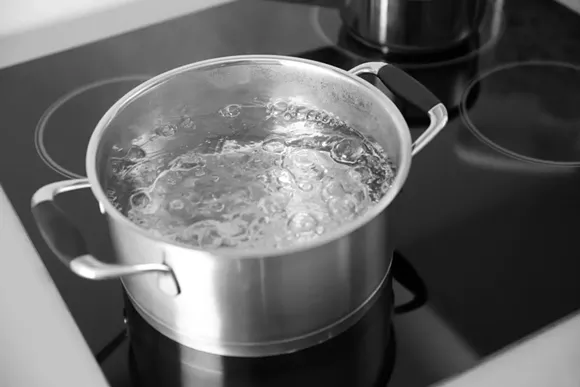 On Tuesday, authorities issued a
boil water alert
for a large portion of Detroit, including Hamtramck and Highland Park.
The alert advised residents and businesses south of McNichols, east of Linwood, and west of Connor to boil water for drinking and cooking until at least Friday.
As can be seen from the department's map
, it's a huge swath of the city.
But according to the
Detroit Free Press
, Dan Gilbert's Bedrock Real Estate Services sent an email Wednesday morning mistakenly telling building managers the boil water advisory did not apply to them. It was only after a reporter with the
Free Press —
one of Bedrock's tenants — called later that afternoon that the company realized its error.
An official with the Detroit Water and Sewerage Department said she couldn't believe Bedrock would issue the memo. "I said, 'Where'd you get that from?'" she told the
Free Press
. "They said, well, we called someone at DWSD but they couldn't say who — they were like, we'll get back to you about that." Bedrock eventually released a second memo telling building managers to adhere to the DWSD alert, but it's likely thousands of people ignored the warning.
The measures are being taken as a precaution following a drop in water pressure that could have allowed bacteria into the system. (Showering is OK — just don't ingest the water.) No illnesses have been reported yet.
The continued alert caused the
closure of 26 schools
today.