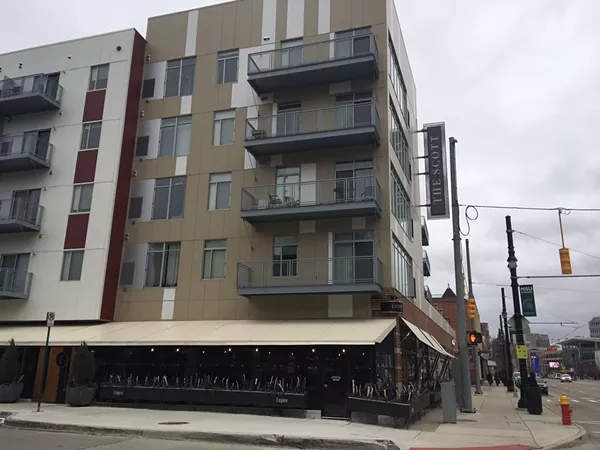 Detroit apartments keep getting smaller, a new study finds.
According to
RentCafé
, newly built apartments throughout the United States are getting smaller in size compared to what they were just a decade ago. And yet, prices keep going up.
The study found that the average size of newly built apartments in 2018 is 941 square feet, which is five percent smaller than a decade ago. However, the price of renting has increased by an average of 28 percent since 2008.
Unfortunately for Detroit, the city has seen the largest cut in square footage for newly built apartments than any other city in the nation. Since 2008, newly built Detroit apartments have decreased in size by an average of 27 percent.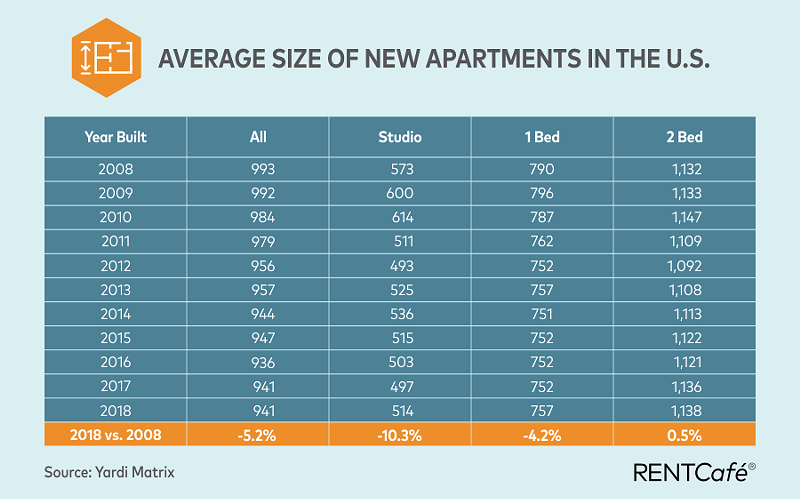 Looking around Detroit's ever-changing skyline, it's not hard to see why. Newly built luxury lofts are enticing renters with amenities rather than floor plans.
Properties like
The Scott at Brush Park
, which was built in 2016, offers a two-bedroom two-bath apartment that starts at $2,048 per month for just 927 square feet of space. The Scott's largest two-bedroom apartments are only 1,034 square feet and start at $2,568 per month. Tthat breaks down to $2.48 per square foot. According to RentCafé, the average two-bedroom apartment built in 2016 was 1,121 square feet — almost 100 square feet larger than the largest two-bedroom apartment that The Scott at Brush Park offers.
Similarly, the Riverfront's latest luxury apartment complex
Orleans Landing
(built in 2017) is also squeezing renters into a smaller space. Two-bedroom apartments range from 987 square feet to 1,154 square feet and start at $1,850 per month. The average size of newly built two-bedroom apartments in 2017 was 1,136 square feet.
And more luxury lofts are on the way. New Center's freshly built
Baltimore Station
is pre-leasing for 2019, while Corktown is getting two new luxury loft complexes with
Elton Place
and
The Corner
apartments. Brush Park, most dramatically, has become a large construction complex that will soon house The Flats at Alfred, the
Duplettes
, the Carriage Houses and the Townhomes at
City Modern
.
So what's a renter on a budget supposed to do? Well, it might be better to skip the luxury and take a tour of some of Detroit's historic apartment buildings for a similarly sized space for a fraction of the price.
Stay on top of Detroit news and views. Sign up for our weekly issue newsletter delivered each Wednesday.