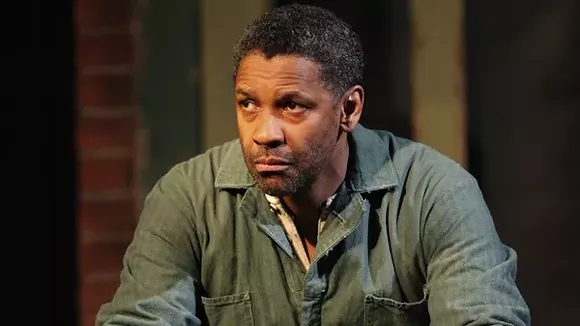 Denzel Washington's
Fences
will be showing at Cinema Detroit starting Sunday, Dec. 25.
For those unfamiliar with the play, playwright August Wilson racked up Pulitzer, Tony and Drama Desk awards for his plays on the 20th century black experience. It's a cycle of 10 plays, each set in a different decade, mostly located in Pittsburgh.
Fences
, set in the 1950s, isn't explicitly about the civil rights movement, but is a fascinating exploration of barriers, not just the ones we encounter and try to conquer, but the ones we create and perpetuate.
The play is the story of the Maxsons, a poor black family living in Pittsburgh. The family patriarch, Troy Maxson, a garbageman, is the master of the small patch of yard behind a tenement. In his 50s, he feels a lingering bitterness over his failed career in the Negro Leagues, and his resentment drives him to discourage his children from following their dreams, lest they too experience disappointment.
The role of Troy Maxson would seem tailor-made for an actor of Washington's intensity, and the film is already receiving rave reviews and a 93 percent "fresh" rating on Rotten Tomatoes. Wilson finished the screenplay based on the stage play before his death in 2005.

For the initial week, Fences will screen at 3:30, 6:30 and 9:15 p.m. on Sunday, Dec. 25; Monday, Dec. 26; Tuesday, Dec. 27; Wednesday, Dec. 28; and Thursday, Dec. 29, at Cinema Detroit, 4126 Third St., Detroit; free off-street parking adjacent the building; doors open half-hour before first showtime of the day; Visa and MasterCard accepted; for updated information on features, showtimes, and ticket prices, see www.cinemadetroit.com.