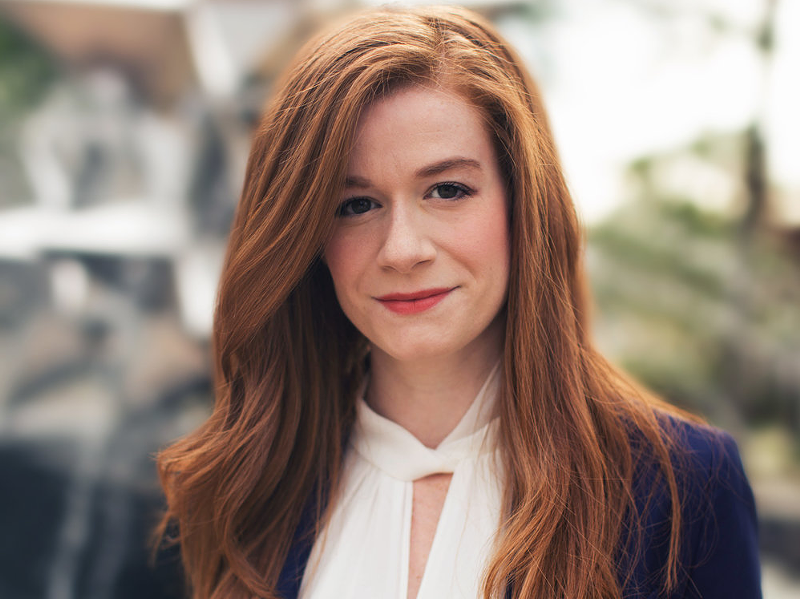 Michigan state Sen. Mallory McMorrow raised more than $250,000 from 6,200 contributors in less than 24 hours after a rousing anti-hate speech aimed at a Republican who falsely claimed she wanted to "groom and sexualize kindergartners" her campaign tells
Metro Times
.
The nearly five-minute speech went viral on social media on Tuesday, leading to what may be a record single-day fundraising haul for a state senator in Michigan.
By comparison, the Royal Oak Democrat raised less than $100,000 in all of last year, according to campaign finance records.
A video of the speech amassed more than 14 million views on Twitter as of Friday afternoon.
In
a live video on Twitter
Friday morning, McMorrow said she's received positive feedback from all over the world.
"It has been overwhelming in such an amazing way how positive and heartfelt the responses have been," McMorrow said. "It all really means a lot."
State Sen. Lana Theis, the Brighton Republican who made the preposterous allegations in a fundraising email, got the opposite of what she wanted: She inadvertently enriched a Democrat's campaign war chest. It wasn't immediately clear how much she raised from the email.
Theis refused to apologize and baselessly claimed McMorrow made the speech to raise money.
"Sen. Morrow is not naive about politics and fundraising," Theis said in a statement. "I know that because it took her mere minutes to turn her Senate floor speech into a plea for campaign donations."
Other Republicans have been silent. Senate Majority Leader Mike Shirkey, R-Clarklake, said his office doesn't plan to comment.
In her speech, McMorrow fired back at the culture war "nonsense" that Theis and other Republicans are peddling to distract from their failure to solve many of today's problems.
"People who are different are not the reason that our roads are in bad shape after decades of disinvestment or that healthcare costs are too high or that teachers are leaving the profession," McMorrow said. "I want every child in this state to feel seen, heard, and supported, not marginalized and targeted because they are not straight, white, and Christian. We cannot let hateful people tell you otherwise to scapegoat and deflect from the fact that they are not doing anything to fix the real issues that impact real people's lives."
Senator Lana Theis accused me by name of grooming and sexualizing children in an attempt to marginalize me for standing up against her marginalizing the LGBTQ community...in a fundraising email, for herself.

Hate wins when people like me stand by and let it happen. I won't. pic.twitter.com/jL5GU42bTv

— Mallory McMorrow (@MalloryMcMorrow) April 19, 2022
The speech made the rounds in Washington D.C., where the hateful rhetoric from Republicans is intensifying.
U.S. Sen. Elizabeth Warren, D-Mass., thanked McMorrow for "fighting back against these shameful attempts to fan the flames of bigotry and division. And thank you for fighting to build a future for all of our kids."
David Axelrod, a former senior adviser in the Obama administration, called the speech "a pretty forceful takedown of QAnon-style bile coursing through our politics."
Former Secretary of State Hillary Clinton retweeted what she called an "incredible speech."
Stay connected with Detroit Metro Times. Subscribe to our newsletters, and follow us on Google News, Apple News, Twitter, Facebook, Instagram, Reddit, or TikTok.