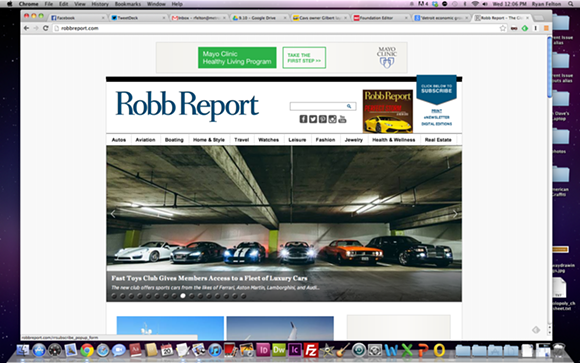 Though he has "no experience running any publishing entities," billionaire Quicken Loans Founder and Chairman Dan Gilbert is in talks to purchase a stake in CurtCo Robb Media,
according to the New York Post
. The company publishes the Robb Report, "a luxe lifestyle a mag for the ultra-rich," the Post says. A source told the newspaper Gilbert's bid is "about $60 million."
Gilbert recently made headlines for
what seemed like an eternity
because NBA superstar Lebron James agreed to return to the Gilbert-owned Cleveland Cavaliers. James' decision to leave the Cavs four years ago prompted Gilbert to
pen a letter entirely in comic sans
that remained active on the team's website until this July.
Gilbert, 52, recently was the lead investor of a $40 million round of funding into Rap Genius, a website that
literally decodes and annotates rap lyrics
.
Update: Aug. 20, 2:50 p.m.: A previous version of this post mischaracterized Gilbert's role in the Rap Genius investment.