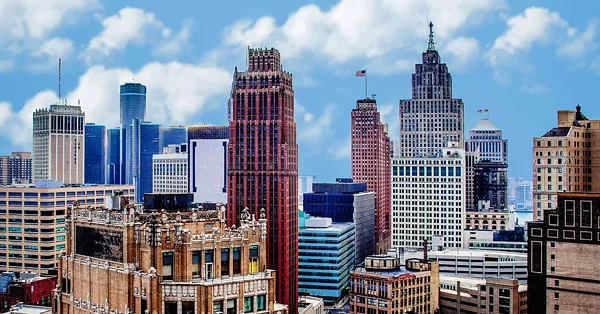 Things are getting ugly in Detroit's crackdown on suburban tax-evaders, pitting Mayor Mike Duggan against the unofficial mayor of Detroit, Dan Gilbert. Now, the city is suing Gilbert's Bedrock Management Services to force it to provide information on its tenants to make sure they are paying city taxes.

In recent months, the city has widened the scope of its crackdown on downtown and Midtown apartment dwellers who use suburban addresses of friends or relatives to avoid paying city taxes. The city alleges that Bedrock has refused to comply with its requests for tenant information from four downtown properties for more than a year, and a new lawsuit requests Wayne County Circuit Court to order Bedrock to turn over tenant information dating back to 2014.

But Gilbert says he won't give up the information without a fight. "We do not believe we have the legal right or contractual permission to release the highly sensitive personal information of all our tenants to any third party, including any governmental entity, without the tenant's consent to do so, or a constitutionally valid final court order," Gilbert said in a statement to Michigan Radio. "Our family of companies has always been keenly aware of, and respectful of, the privacy rights of our clients and customers."

The crackdown began in 2016, after city officials found that only 15 percent of those living or working at 33 properties filed city tax returns in 2014. At four of the properties, not a single person filed city income tax returns that year. Since then, the crackdown has expanded to more than 50 properties in downtown and Midtown.

Gilbert moved the headquarters of his company Quicken Loans to downtown Detroit in 2010. Since then, he has become the city's largest employer and downtown landowner, and the Quicken Loans family of companies are cited as drawing droves of millennials to the city to live and work.

Stay on top of Detroit news and views. Sign up for our weekly issue newsletter delivered each Wednesday.