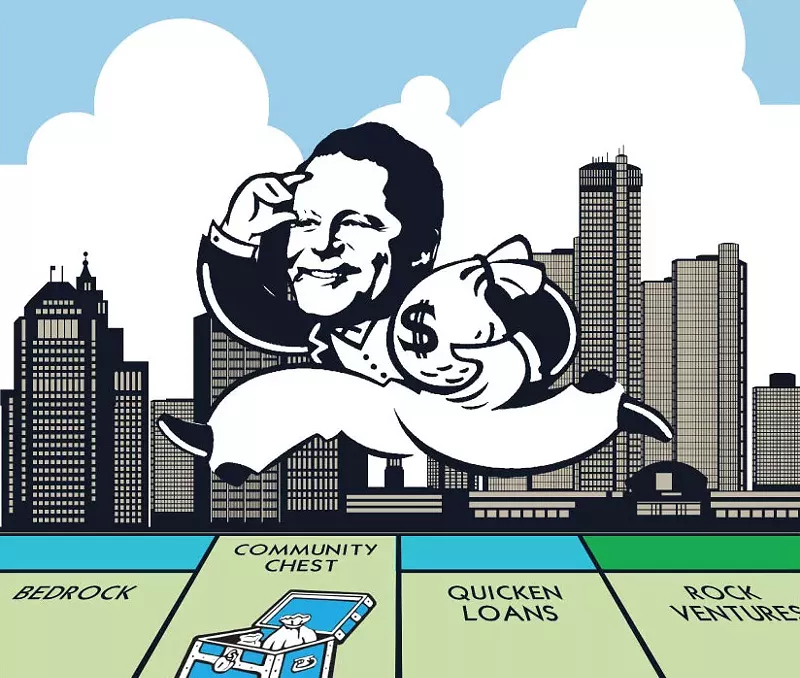 Dan Gilbert: noun Mortgage mogul, real-estate fiend, and proud new owner of Dictionary.com and Thesuarus.com.

The news comes just a day after Gilbert announced Jack Entertainment LLC would soon be selling Greektown Casino to an investment trust for upwards of $1 billion, telling the Detroit News that he would continue to focus his investments on "real estate business and technology businesses and start-up businesses in the city of Detroit."

According to the Rock Holdings Inc. press release, which is purposefully and annoyingly unintelligible and, for many, may require a website like dictionary.com to properly navigate, Gilbert is quite the poet, saying this of his new online real estate:

"Over the past two decades, these 'raw materials' of language are in essence not only the 'vessels' of all communication but at the same time they are also becoming the currency of the digital age."

Leading up to the official announcement, Gilbert spent the better part of Thursday morning playing an adorable game of Twitter tag with Rock Ventures' newly purchased domain, first teasing the acquisition with a query:"Does anyone know what the word "epigram" means? Asking for a friend..."

While none of the 50 plus commenters gave a legitimate answer, many simply demanded he sell the Cleveland Cavaliers, Gilbert persisted and eventually spilled the beans.
Welcome @Dictionarycom. Some ask why this deal? Words are the vessels of communications btw humans. And digitally, words are the means of exchange of information & intel or the 'currency' of the 21st century.. Our journey begins at the epicenter of the phenomenon. Stay tuned... https://t.co/L1PAorKpg7

— Dan Gilbert (@cavsdan) November 15, 2018
As per the press release, "The annexations of Dictionary.com and Thesaurus.com append a prodigious coterie of inestimable content proprietaries to Rock Holdings and its affiliated companies such as Rocket Mortgage, ForSaleByOwner.com, LowerMyBills, StockX, Cleveland Cavaliers, Robb Report, and Genius, among others."
In other words, Gilbert owns a lot of shit and will continue to buy a lot of shit and every time you need a synonym for, say, the word "shit" a Dan Gilbert gets his wings, or likely, cash.
Stay on top of Detroit news and views. Sign up for our weekly issue
newsletter
delivered each Wednesday.