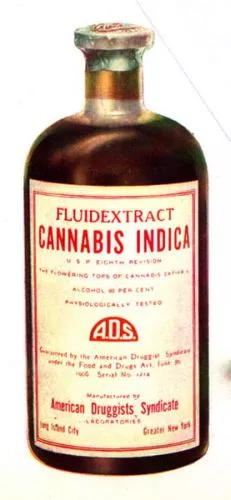 Looking at changes to Michigan's medical marijuana law that went into effect on Monday, it struck us as appropriate that it happened to be April Fool's Day.
Because at some level, these first major changes to a law approved by voters in 2008 are like a bad joke. At least some of the changes strike us that way. Because what comes across more than anything is that a majority of legislators in Lansing and our governor still employ a double standard when it comes to marijuana being a legitimate medicine.
The clearest example of that is a change to the law (which went into effect before Monday) mandating that patients or caregivers transporting pot keep it in the trunk of their car or, if there is no trunk, in a locked place inaccessible to the driver.
Now, you can go to the local drug store and pick up a prescription for Oxycontin or Vicodin, two very powerful opiate-based medications, and have it sitting there on the seat alongside you as your drive.
Why the double standard for medical marijuana users?
As of press time, some of the experts we talked with were not sure what exactly would happen as a result of the new changes regarding the doctor-patient relationship.
As the AP reported, the change in the law now mandates that Monday, "doctors must complete face-to-face medical evaluations of patients, review their relevant medical records, and assess their medical condition and history. The amendments also require follow-up with patients after providing the certification to see whether the use of medical marijuana to treat the illness is working."
For attorney Matt Abel, whose Detroit firm specializes in marijuana-related cases, it seems that doctors who specialize in writing marijuana recommendations are being treated differently than other doctors.
And what happens if you don't have any medical records, and don't have insurance but have a legitimate need for medical marijuana? Is the change in law going to make if more difficult and more expensive for those seeking to get a state-issued card so that they can legally obtain and use what is supposed to be a legal medicine here in Michigan?
Time will soon tell.
News Hits is written by Curt Guyette. Contact the column at 313-202-8004 or [email protected]