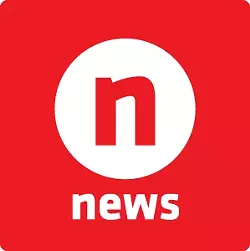 I was walking down Woodward Avenue near Grand Circus Park; the wind was cutting through my pants as winter finally started to show some teeth. I saw Mulenga Harangua walking along with what looked like an old, bent pool cue in his hand, peeping in the windows of storefronts. The cue stick looked more like something you'd use to shoot arrows than eight balls.
"Hey, Mulenga, what's up with the stick?"
He turned around looking a little wide-eyed until he focused on me. "Oh, I'm looking for a pool hall." He waved his curvy cue stick in my general direction.
"What's with this sudden interest in shooting pool?"
"I'm trying to get politically connected," he said. "Apparently that's where all the political action is. Didn't you see that story about Ron Weiser, the Republican National Committee finance chair? He said that voters in Detroit get picked up at pool halls and barbershops and bused from 'precinct to precinct' to vote several times. I've been in lots of barbershops and never seen this happen, so I figure the real action must be at the pool halls. Plus, I figure if they have buses going from precinct to precinct then I can get a ride across town. They might be more dependable than the city buses."
"Well, even though that doesn't really happen, it would just be on Election Day."
"But you don't just show up on Election Day and expect to be successful."
"You got that right."
"So I went to the Magic Stick, Bill's Recreation, Paul's Recreation, El Bosque and Long Green Billiards. Nothing was going on at any of them. I can't seem to find a political connection. I'm over here because I heard there is a new billiards parlor on Woodward called Drive."
"I heard about that place. But it's not a pool hall; it's a ping-pong parlor."
"What? I never heard of something like that." Mulenga tapped his stick on the ground a couple of times.
"Apparently they're hot in New York and other trendy places. Susan Sarandon is involved in a company that runs them. Drive is run by a minister, Diallo Smith, of the Awakening Movement church. They hold services there too."
"Well, I guess my search is over. I should have figured it wasn't true about pool halls when I knew it wasn't true about barbershops."
"You were looking for politics in all the wrong places. That Weiser guy is full of crap. It's just more of this Republican smoke and mirrors as they try to push voter suppression. Voter fraud at the polls is practically nonexistent. This summer News21, a Carnegie-Knight investigative reporting project, found just 10 cases of in-person voter fraud out of an alleged 2,068 cases reported nationally. Plus, those kinds of stories sound good when they're preaching to the Republican choir. I guess they actually believe that stuff. That's probably why Romney was so surprised that he lost the election. They actually believe their own bullshit. So what's with this sudden interest in politics? The election is over."
"There's always another election over the horizon," Mulenga replied. "Regardless of that, I feel like I've got to do something about Gov. Snyder and all this crap the state Legislature has shoved down our throats in the past few weeks. This right-to-work law does nothing but let workers enjoy the benefits of union-negotiated contracts without having to support the union. They passed almost 300 laws and Snyder signed most of them. It's like the revenge of the nerd governor after President Obama won the election."
"Yep, I feel like I'm living in some backward hinterland. If it hadn't been for the Sandy Hook school massacre, Snyder would have signed the law allowing people to carry handguns into schools and churches. They were putting new amendments into laws and substituting legislation with no debate or public input. They passed a new emergency manager law and business-friendly tax breaks for their corporate pals. They passed a law aimed at putting medical facilities that provide abortions out of business. They also privatized a state prison, and made it harder to recall state legislators — I guess just in case people got ticked off at them for bulldozing those laws through."
"You ought to mention that when you do your year in review column for 2012," Mulenga urged.
"I don't know if I'm going to write one this year. It's been tough."
"What? Obama won re-election, and folks voted to legalize marijuana in Colorado, Washington state, and even right here in Detroit." Mulenga put a couple of fingers to his lips and sucked in like he was smoking. "It's legal now."
"I'm glad that Obama won. Romney would have been a nightmare. But at the state level it's like conservative Republican land in more places than not. And as far as marijuana is concerned, it's a wait-and-see proposition. There was a news report the other day that the state police have no intention of honoring that law, and the county and city cops have their lawyers reviewing it. They're probably looking for a way to get around it. City Council President Charles Pugh said it was a waste of time."
Somebody blew a car horn and waved out the window as it went by. Mulenga waved his cue stick in the general direction. Neither of us knew who it was.
"So what was so bad this year?" Mulenga said as he tapped his pool cue against a parking meter as we walked along.
"One thing is the Trayvon Martin killing. I can't seem to get over it. When his parents came to town a couple of weeks ago for the Peace and Justice Banquet, my eyes filled with tears every time I was near them. Then there was the Jordan Davis shooting in Florida, where another white guy claimed he felt threatened and shot the teenager. Then there were the shootings at the theater in Aurora, Colo., the Sikh temple in Wisconsin, and now the Sandy Hook tragedy."
"I have to admit that white guys with guns have been causing a lot of trouble. But looking ahead, it seems like the federal government is finally going to do something about these automatic weapons on the street."
"We'll see about that. Once they get to horse trading and the lobbyists start pulling strings, who knows what we're going to come up with."
"Don't you see anything good out there?"
"Not much. I'm curious to see what the next mayoral election is going to look like, with this consent agreement and emergency manager business going on. Not to mention the first City Council election with the new districts. I want to see the unionizing effort at Cesar Chavez Academy be successful. After all, the place is named for a union organizer. I want to see the city get behind urban farming for folks who are not named Hantz."
Mulenga put his arm around my shoulder. "I guess things are tough right now. Let's go around the corner to 1515 Broadway and grab a sandwich. There aren't any pool or ping-pong tables there, but I like the atmosphere. Besides, it's one of the few buildings around here that Dan Gilbert hasn't snatched up. Not like I have anything against him. I just like to support diverse ownership of business down here rather than monopolies. Besides, they make a good sandwich there."
"Well, that's a good thing."