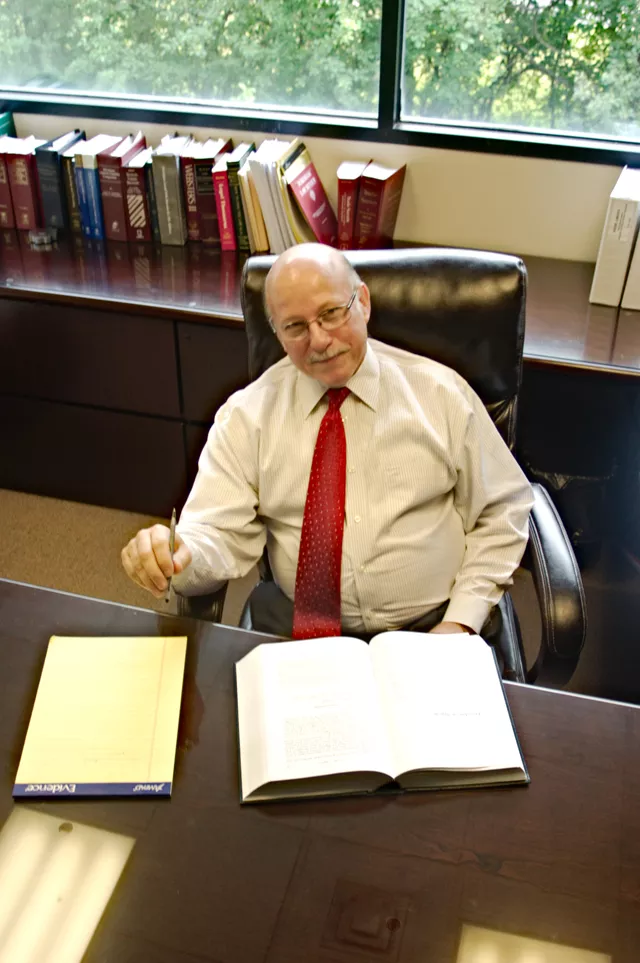 During its new session that begins this week, the U.S. Supreme Court will hear a Michigan case that pits the constitutionally guaranteed free exercise of religion against individuals' rights as employees when they work at religious institutions.
How the court decides will potentially affect the more than 300,000 teachers who work at roughly 23,000 parochial schools in the United States and possibly the other tens of thousands of employees who work at religiously affiliated hospitals, colleges, universities and social service agencies.
"That's a lot of people to take out from under the protection of the nation's employment laws," says Eric Schnapper, the University of Washington law professor who authored a brief on behalf of the National Employment Lawyers Association supporting the teacher involved in the case.
The parties are the Hosanna-Tabor Evangelical Lutheran Church and School in Redford and one of its former teachers, Cheryl Perich, who is supported by the Equal Employment Opportunity Commission. (See MT's "Court and Cross," July 31, 2011)
The case involves a closely watched church-state dispute that has seen dozens of parties filing supporting briefs on both sides. 
"It's become a high-stakes case," says Douglas Laycock, a University of Virginia law professor who is representing the church.
The case started in 2005 when Perich, the teacher, wanted to return to work. She'd been on medical leave for about six months with narcolepsy but had a doctor's clearance to return to work. She taught mostly secular subjects but instructed in some religious studies lessons. She also held the title of "called teacher" because she had completed church-based training and had been recommended by the church board of education, elders and directors.
When the principal and board refused her return, she threatened "legal action" to get her job back and was fired. Litigation and even the threat of it, school and church leaders say, violates a tenet of the Lutheran faith, one that requires school disputes to be resolved through church procedures and hearings.
But firing her that way, Perich and the EEOC argue, is discriminatory under the federal Americans with Disabilities Act and is a retaliatory firing, also illegal under federal law.
Church officials argue their employment decisions were based on church doctrine and are therefore protected under the U.S. Constitution that guarantees the "free exercise" of religion and also supported by case law that has created the "ministerial exception." That's a provision federal courts have created mainly in appellate rulings that prohibits ministers and other employees with significant religious duties from bringing claims against the religious institutions that employ them. 
The exception is what allows churches, synagogues and mosques, for example, to only hire men in what would otherwise be a violation of civil rights law. The question is how far the exception extends and who determines which employees are covered by the exception.
The church and its supporters, including Michigan Attorney General Bill Schuette, say religious institutions should make the determination. If the ministerial exception doesn't apply, the courts could be clogged with cases where a judge or jury would have to make the decision about whether an employee is covered, Laycock says.
In the case of a priest, imam or rabbi, the exception might be clearer than for a teacher, nurse or counselor.
"The problem with it is it puts the courts in the position of saying who's a good minister and who isn't. The plaintiff will always say, 'I was let go for a discriminatory reason,' and the church will say, 'You were let go because you are not doing a good job,'" he says. "This is ultimately about separation of church and state. It's simply none of the government's business how a church picks its ministers."
But Perich's personal attorney, James Roach, and the EEOC argue the ministerial exception doesn't apply to a classroom teacher with limited religious instructional duties. 
In recent briefs they have challenged the legitimacy of the exception at its base, going beyond the original arguments Perich was making to get compensation for a discriminatory firing.
"The theme is that you cannot have a general prophylactic rule that bars cases from going into court," Roach says. "You have to look at the specific cases, special claims, special complaints, and see whether or not the First Amendment bars them. You should not be using this general rule of thumb."
The two lower courts that have considered the case have split. A U.S. Supreme Court decision is expected later this year or early next.