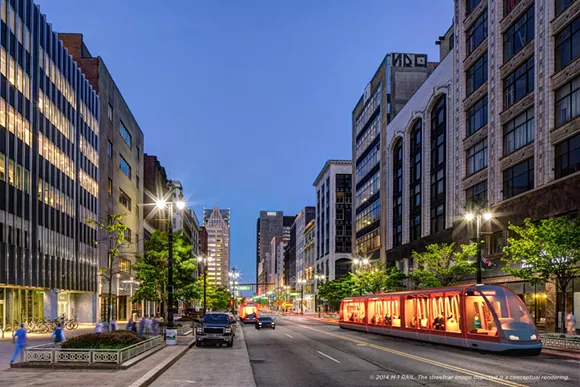 Motorists will have a stressful time driving along the I-94 corridor this weekend, following Wednesday's
fuel tanker eruption on the freeway near Wyoming Avenue
.
Eastbound lanes on I-94 will remain closed from the Southfield Freeway to I-96 through the weekend because of Wednesday's accident, which, surprisingly, has no reported injuries.
Beyond that, MDOT will begin work on I-94 near Warren Avenue starting at 9 p.m. Friday between I-75 and the Lodge Freeway. That work is connected to construction of the
M-1 Rail streetcar project
. During that closure, westbound I-94 drivers will be shifted onto southbound I-75, to westbound I-96, and back onto westbound I-94. Those heading eastbound will be directed to eastbound I-96, followed by northbound I-75, then back onto eastbound I-94. M-1 Rail says one lane will stay open for local traffic on eastbound I-94 from I-96 to the Lodge. North and southbound M-10 ramps to westbound I-94 will remain open.
Following this weekend's M-1 Rail work, one lane on Woodward Avenue will remain open in each direction over the freeway, including a center turn lane. The John R. entrance ramps — east and westbound — to I-94 will continue to be closed.
The I-94 bridge replacement to make way for the streetcar includes 10 beams to support a new concrete bridge deck.
That's not all: the Michigan Department of Transportation will continue work at the I-94/I-75 interchange this weekend, bringing 1
0 temporary bridge supports at northbound and southbound I-75 under eastbound I-94 ramp
, after deteriorating concrete was discovered.
For that endeavor, which will continue until March 19, the left lane of northbound and southbound I-75 will be closed, with occasional closures of the second left lane during non-peak hours, according to MDOT.
So, take a deep breath when you get behind the wheel this weekend. You'll need it.