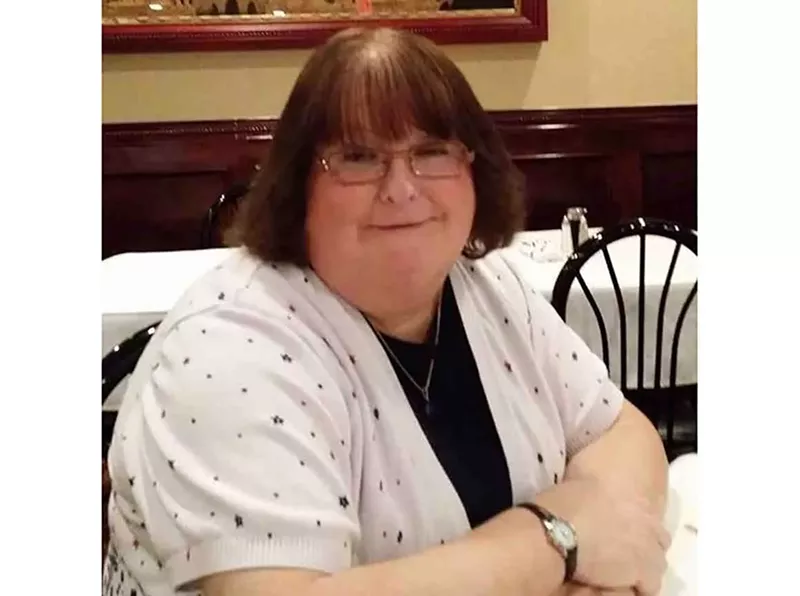 Funeral home director Aimee Stephens says she was fired from her job with RG & GR Funeral Homes after telling her boss she would begin transitioning from male to female.
Stephens, who worked for the funeral home for six years prior to being fired, is transgender. But, two weeks after asking for support as she began presenting as a woman, her boss, Thomas Rost, told her they found it unacceptable for her to being dressing as a woman, and let her go.
After filing a complaint with the Equal Employment Opportunity Commission, the organization sued the funeral home on her behalf. But, Stephens lost the initial court battle after her former employer cited religious beliefs as justification for her termination.
Rost
told the court
he "sincerely believes that the Bible teaches that a person's sex is an immutable God-given gift," and that he would be "violating God's commands" if he were to permit one of his funeral directors to deny their sex while acting as a representative of the organization. He also felt he would be denying his beliefs if he were to permit a male funeral director to wear the uniform for female funeral directors while at work.
After that loss, the American Civil Liberties Union filed an appeal on Stephens' behalf and yesterday the original ruling was reversed in the U.S. Court of Appeals.
According to a
press release
from the ACLU, the court ruled her firing was unlawful and that transgender individuals are protected by federal sex discrimination laws. Regardless of employers religious beliefs, they are not allowed to discriminate against their employees based on gender or sexuality.
John Knight, the ACLU attorney who argued Stephens' case says the victory is exciting and important.
"In too many workplaces around the country, coming out as trans is a fireable offense, as our client Aimee Stephens personally experienced," he said in a statement. "But this ruling affirms that that is illegal, setting an important precedent confirming that transgender people are protected by Title VII of the Civil Rights Act. It also ensures that employers will not be able to weaponize their religious beliefs against trans employees, ruling that there is no 'right to discriminate' in the workplace. We are thrilled for Aimee, and for all trans folks, to be able to announce this win today."
The case has been remanded to district court where further proceedings will be consistent with the latest ruling.
GR & RG Funeral Homes operate locations in Detroit, Garden City, and Livonia.
Stay on top of Detroit news and views. Sign up for our weekly issue newsletter delivered each Wednesday.