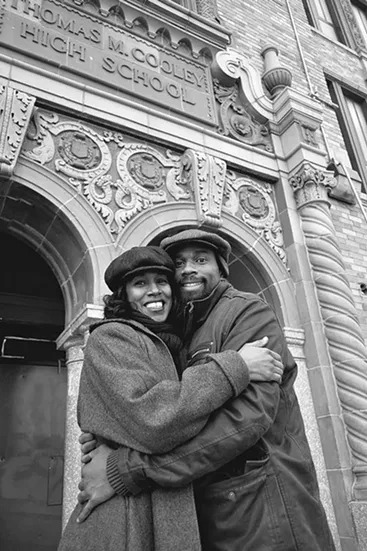 Cooley High School, the massive westside Detroit school eyed by a group of preservationists seeking to reform it as a community center, has been sold – but not to said group, who says they will still be working to improve the health of the building and its surrounding neighborhood.
We put in an email to Detroit Public Schools about who owns the property, but Nicole Pitts, an Oakland Community College professor who sought to purchase the property with her husband, LaMar Williams, says they are still Cooley supporters.
"Despite this development, community organizations, Cooley Reuse Project and OCC's student volunteer organization called SA3 have teamed up to clean up Cooley, especially the high bushes which enable pedestrians to be ambushed," she writes.
Pitts and Williams' efforts to purchase the building were
profiled in an MT story last fall
. Pitts writes today that she doesn't know the purchase price or final closing date, but her estimated purchase and renovation cost ran into the millions.