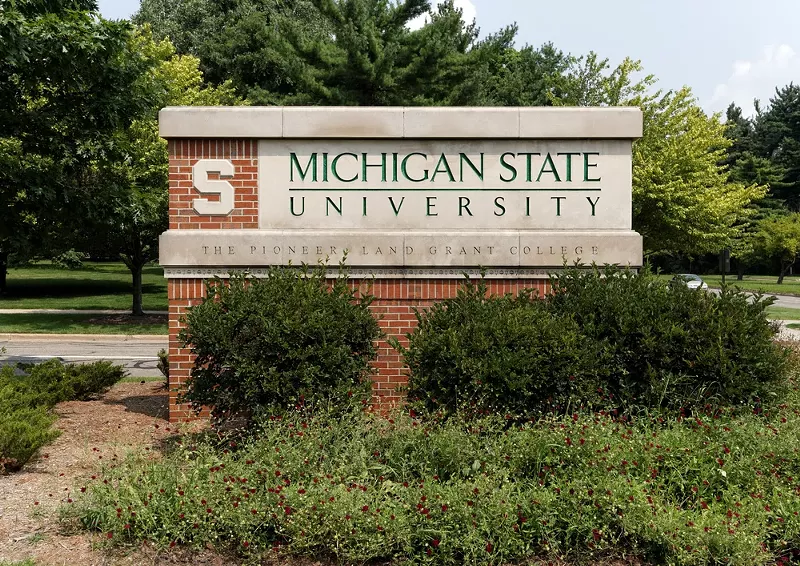 Over the weekend, a friend due to start business school later this year at the University of Michigan uttered a phrase that reflected a sentiment sure to plague Michigan State University, at least in the short-term:
"I'm so glad I'm not going to MSU."
As the Larry Nassar scandal engulfs the university and investigators from the state and the NCAA seek to determine how school leaders allowed the ex-physician to molest female athletes for decades, its lingering effects could be brutal.
First, there's the issue of reputation. According to a Free Press report published today, Penn State saw a 9 percent drop in applicants in the wake of its own scandal with Jerry Sandusky, who had molested young boys. But reduced interest in the school was brief — Penn State quickly bounced back following some damage control via a marketing campaign called "Penn State Lives Here."
Penn State is reported to have not boosted its marketing budget to fund the campaign, but we can look to other Sandusky-related costs incurred by Penn State to determine what effects a scandal with about five times the number of victims may mean for MSU.
Metro Times columnist Jack Lessenberry wrote last month that Penn State had to pay out damages totaling $93 million in the Sandusky case. When legal bills were added in, the cost was about $250 million.
More than 100 of Nassar's victims are going after MSU and USA Gymnastics in civil cases, saying the school enabled the ex-doctor, who also worked with USA Gymnastics and the U.S. Olympic team. MSU has reportedly filed motions to dismiss the cases, saying many claims of sexual assault at the hands of Nassar are past the statute of limitations.
While costly for the school and its reputation, the situation could also mean more problems for MSU leaders. Over the weekend, Attorney General Bill Schuette announced that a special prosecutor would conduct an investigation into MSU "from the president's office down," with Michigan State Police assisting with any criminal issues that may come up.
Penn State's former president Graham Spanier is still fighting the jail sentence he got for child endangerment in the Sandusky case. His senior vice president and athletic director have already served time.