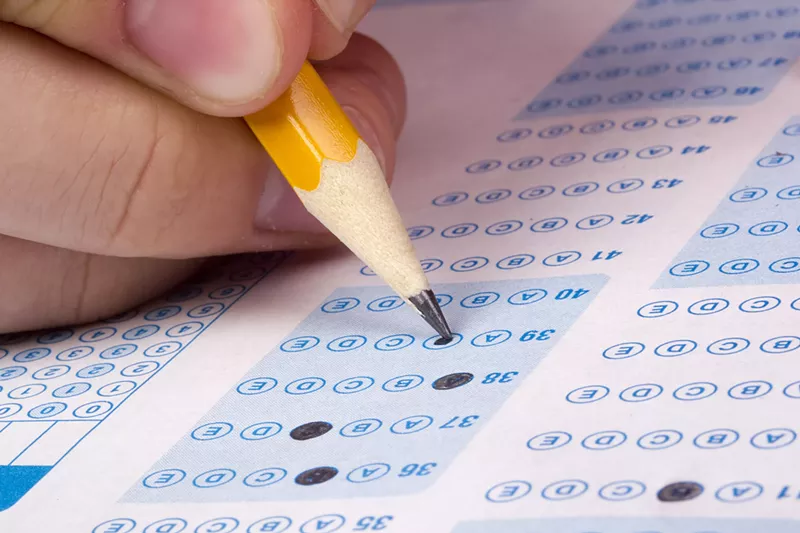 The College Board — the organization responsible for administering the SAT — on Thursday announced a new index, widely dubbed an "adversity score," to both gauge student hardship and reward the overcoming of obstacles.
"There are a number of amazing students who may have scored less but have accomplished more," David Coleman, chief executive of the College Board, said to The Wall Street Journal. "We can't sit on our hands and ignore the disparities of wealth reflected in the SAT."
The score will not impact students' composite score and will be reported only to college admissions officials, according to the College Board website.
Created with the goal of factoring in accomplishments outside of scholarships to the admissions process, Coleman said a person who had to overcome hardships may have worked harder than others, only to score worse on the SAT because of their background.
This score is part of the Environmental Context Dashboard (ECD), which the College Board includes in its reports to schools. A trial version has been tested by 50 colleges and will be expanded to 150 schools this year, and then more in 2020.
With the potential to receive any score up to 100 (with 100 being the most "disadvantaged"), the score is based off of 31 factors, each weighted equally, that relate to the test taker's neighborhood and school. None of the factors are based off of the individual student; rather, the score is based on aggregate data from where the student lives.
A student with an average level of "disadvantage" would receive a 50.
No factors evaluate race or ethnicity. This allows the score to be used by colleges in the state of Michigan, which has previously voted against using affirmative action in public college and university admissions in 2006.
College Board officials have said the score was created with this type of legislation in mind, ensuring admissions officers in states like Michigan where affirmative action is banned can still utilize the tool.
The announcement comes on the heels of the "Varsity Blues" college admission scandal, in which dozens of people — including actress Lori Loughlin, best known for her portrayal of Aunt Becky in Full House — have been charged with falsifying application materials. It also comes during a time when colleges have been facing lawsuits debating the merits of racially conscious admission processes, like at the University of North Carolina and Harvard University, among others.
Michigan has also had its share of legal disputes regarding the issue. In Gratz v. Bollinger and Grutter v. Bollinger, applicants challenged the use of a point system at the University of Michigan's undergraduate and law school admissions, respectively.
Both cases were settled in 2003. The court found the point system used in undergraduate admissions to violate the Equal Protection Clause, but upheld the use of affirmative action in law school admissions.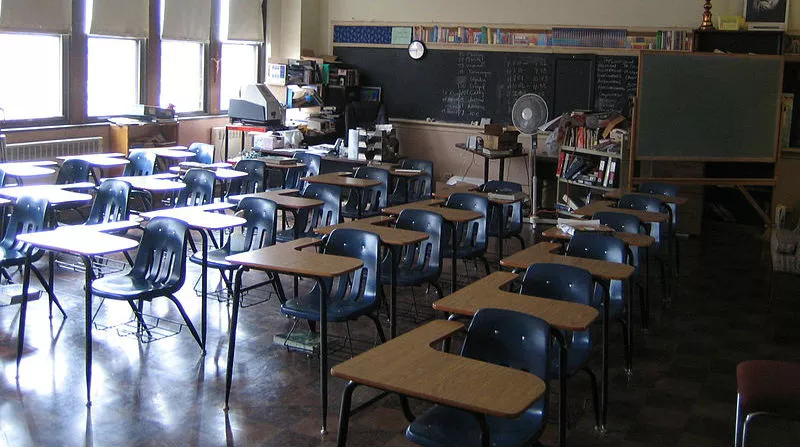 Critics of the new score say it hurts families with means and fails to evaluate students individually, as it does not take certain obstacles into account, like a parent with a drug addiction. One New York Post columnist asserted that the score encourages "victimhood."

However, proponents of the score say it will help colleges create diverse classes without evaluating race or ethnicity. Sean Reardon, a professor of education at Stanford University, told The New York Times he is aware the score has the potential to incorrectly express a student's disadvantage because it is not based on individual data, but he said it is better than no gauge at all.
"If you're a really well-educated, higher-income family living in a poor neighborhood, this measure is going to overstate the disadvantage you face," Reardon said. "The question is not whether it's perfect, but whether it's better than the alternative of what colleges have had access to, to date. It sounds like this will be better than nothing."
The University of Michigan played a role in the testing of this tool. Michael Bastedo, a professor at the School of Education, was part of a group of researchers who studied the tool's pilot. Bastedo has credited Jandi Kelley, a Ph.D. candidate in higher and postsecondary education, for contributing to this work.
Bastedo wrote in a Twitter thread that, previously, admissions officers could only rely on impressions from college visits and school profile sheets, but with the ECD, they have nationally verified, in-depth information about schools and clearer context for student achievement.
In the thread, he shared a link to a previous lab experiment which indicated that when admissions officers were provided concrete contextual data for student achievement, it increased the likelihood that applicants of low socioeconomic status would be admitted by 25 percent.
"It is a huge improvement over the data AOs had before," Bastedo wrote. "I think if we care about using evidence to improve equity, we should support the ECD."
Stay on top of Detroit news and views. Sign up for our weekly issue newsletter delivered each Wednesday.