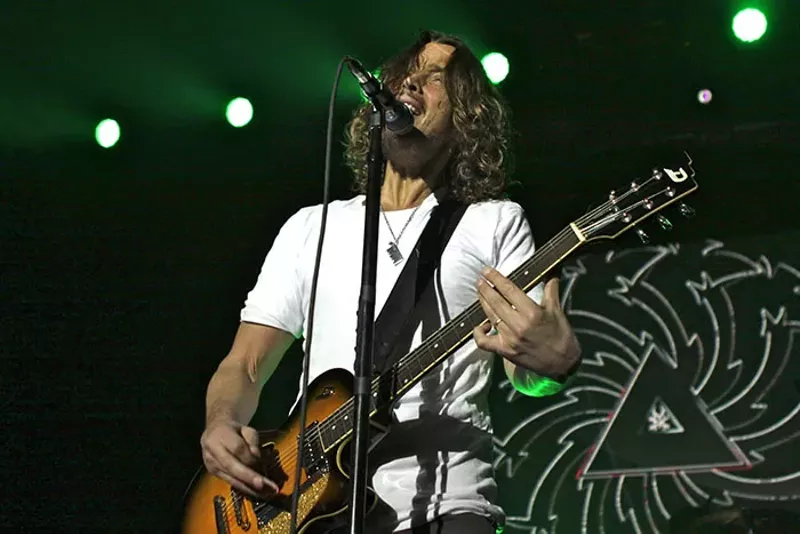 Soundgarden singer Chris Cornell, who police say hung himself in a Detroit hotel room after a show three months ago, will have a statue erected in his memory in his hometown of Seattle.
Cornell's wife, Vicki, shared the news with the
Seattle Times
in an interview published yesterday. Vicki Cornell also
described the lingering shock of her husband's passing
and seemed to give a nod to people (or, as some may call them, conspiracy theorists) who dispute he hung himself, saying: "It came with no warning ... I understand everyone is looking for answers that make sense to us. The truth is, it will never make sense. Because it wasn't meant to happen."
Last month, we learned that some people believe Cornell did not commit suicide, as authorities say, but that he was killed for some connection to or knowledge of the Clinton-connected child-sex ring, "Pizzagate," which the mainstream media has labeled false.
We know that's a hotly contested issue, so let's quickly move on to plans for Cornell's memorial.
Vicki Cornell has hired
artist
and sculptor
Wayne Toth
to create the statue. Toth specializes in special effects
make up
, design, and sculpture and created a statue of Johnny Ramone at the cemetery where he is buried in Los Angeles (Chris Cornell is apparently buried at that same cemetery, called Hollywood Forever). A location for the statue has not yet been settled upon. Vicki Cornell says it will take about 7 months to complete.