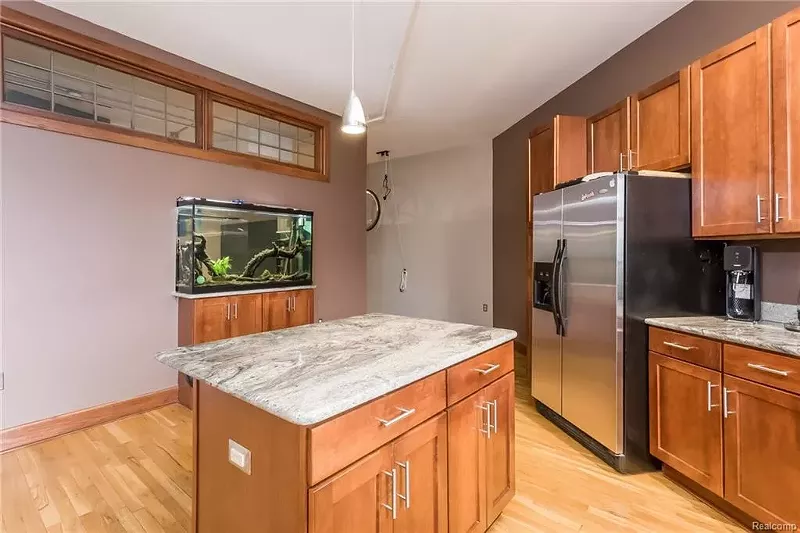 Ever dreamed of having a home complete with a built-in fish tank — IN THE KITCHEN? If so, this 1,067 square foot Detroit dream loft can be yours for a cool $275,000 (that's a mere $257 per square foot).
The one bedroom, one bathroom loft on Antietam Avenue in Lafayette Park was recently listed and it's pretty standard when it comes to overpriced downtown real estate, except for one thing: That wacky built-in fish tank.
In addition to the aquarium, the loft has granite countertops, gated parking, and an "abundance of natural light," according to the
listing
. And honestly, the bathroom does look really nice.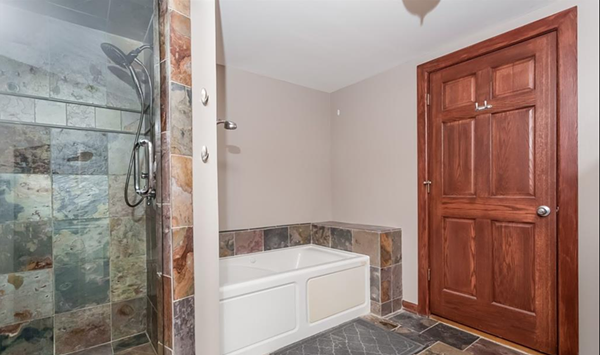 As evidenced by this photograph, the aquatic creatures who get housed in that aquarium will have a pretty cool view.