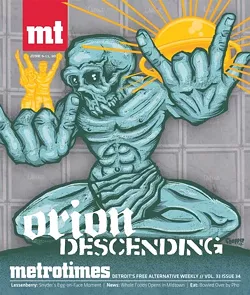 The Many Derivations of punk will erupt this weekend as Orion Music + More descends onto Belle Isle. The Metallica-created music festival boasts a wide range of raucous acts, including The Red Hot Chili Peppers and the Detroit band Battlecross. Happenstance being what it is, Detroit will also witness dueling Black Flags: Flag, fronted by original member Keith Morris, performing at Orion, and a reunion of Black Flag, sans Henry Rollins, at the Majestic Theater Good Times, good times.
Keith Morris and his Black Flag band carry the punk banner high
By Michael Jackman
The strong-willed warriors of Battlecross bring their passion and dedication to the Orion stage.
by Brett Callwood