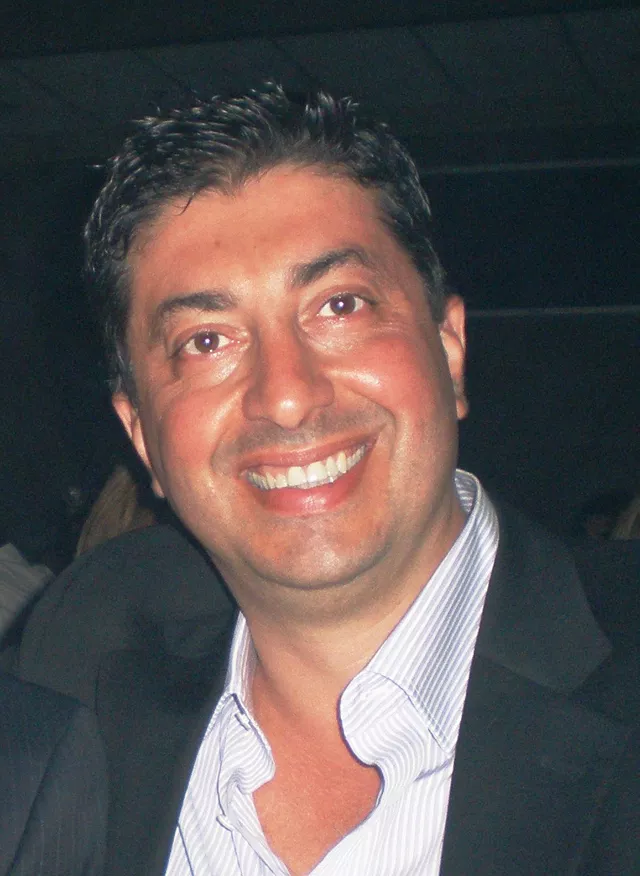 Describing himself as an "economic hostage," Dearborn businessman and civic leader Nasser Beydoun says he tried working within the system for more than a year as he attempted to leave the country of Qatar and return home.
Having failed at that, he is mounting a campaign to gain public and political support to help him get out of the Middle Eastern emirate.
He's using all the tools at his disposal — from the connections made as a successful businessman to social media — to draw attention to his plight.
Qatari officials might want to take note.
A native of Lebanon who, as the former chair of the Dearborn-based Arab American Chamber of Commerce, once touted the business opportunities in the Arab world, is now warning others about the dangers of getting caught up in a system of "sponsorship" that is prevalent in the Persian Gulf region.
The system has been criticized for the amount of power it gives employers over foreigners who work for them. Essentially, to work in nearly every Gulf country, a potential employee has to have a sponsor. Qatar, Beydoun says, has a particularly oppressive version of the system, giving employers immense control over the lives of their employees — including their ability to change jobs or leave the country without employers' permission.
As Beydoun, 46, recently noted in a posting on his Facebook page:
"Qatar has portrayed itself as a modern and tolerant country. Yet the claim is deceiving, because its sponsorship system is modern-day slavery without the shackles. We need to inform the world of the truth. I will post daily what is happening to me and others who are facing similar fate in Qatar and the rest of the Gulf."
The situation appeared much different in 2007, when Beydoun, once named a "Michiganian of the Year" by The Detroit News, was recruited to head Wataniya Restaurants, a holding company looking to open a variety of restaurant chains in Qatar and other countries in the region.
He, his wife Maysa, and their young children packed up and moved to Qatar. It seemed at the time like a dream job.
But that was before the worldwide economic collapse that began in 2008.
Once that recession hit, bank funding dried up and the company was unable to keep its ambitious expansion plans growing.
Nasser, in a phone interview from Qatar, says that the company's board of directors attempted to make him a scapegoat for the financial difficulties.
"When we started," he says, "money was easy to raise. Then the financial crises hit, and money froze."
It was a critical blow to the capital-intensive business of opening restaurants.
By the summer of 2009, the company was facing a serious cash flow problem. In October 2009, Beydoun submitted his resignation. At that point, he says, he hadn't been paid in more than six months.
The company responded by accusing Beydoun of mismanagement and claimed that he had overpaid himself.
Aside from the money he says he was owed — about $200,000 — Beydoun faced a problem of even greater concern: the company refused to provide the documents he needed to leave the country.
When he took his case to the Qatari Labor Board, the company responded by filing a civil suit against him, accusing him of mismanagement and seeking about $13.6 million in damages.
The case was filed by the law firm owned by Dr. Khalid bin Mohamed Al Attiya, then chairman of the Wataniya board and now a member of the Qatari cabinet.
(Metro Times phoned the Qatar embassy in Washington, D.C. seeking comment. An embassy spokesman requested that questions be submitted by e-mail. As of press time we were still waiting for a response.)
As the civil case moved through Qatari courts, the company was able to keep Beydoun in the country by issuing a travel ban.
Beydoun says that he prevailed in the original case as well as two appeals. However, the travel ban remained in place until January of this year. Almost immediately after it was finally removed, however, the country's Prosecutor General Office announced it was opening a criminal investigation and imposed a new travel ban.
The issues alleged in the criminal complaint are the same as those raised in the civil action, which Beydoun says were resolved in his favor. To support those claims he's posted court documents on a "Qatar Hostages" website he created.
In a fight involving a cabinet minister, says Beydoun, the issue has now come down to a flexing of political muscle.
"That's the part that really upsets me," he says. "These guys hold you hostage, deny you your family, try to ruin your reputation. And they are doing it because they can.
"But they didn't know how patient and determined I am. I am not easily scapegoated."
Beydoun's wife Maysa and their three children — ranging in age from 3 to 10, returned to Michigan about six months ago at the start of the school year.
"Things are very chaotic," Maysa Beydoun says. "This has just messed up every aspect of our lives."
Among those who have stepped up to help is U.S. Sen. Debbie Stabenow (D-Mich.), who sent a letter to the Qatari embassy in Washington, D.C., pressing for Beydoun's release.
Beydoun says that U.S. Sen. Carl Levin and U.S. Rep. John Dingell, both Michigan Democrats, have contacted Qatari diplomats on his behalf.

There are more than a few ironies surrounding Beydoun's case. One is that oil-rich Qatar is widely seen as one of the most progressive countries in the Gulf region. It is, for example, home to the respected Al Jazeera news network, which was founded by Qatar's rulers in 1996.
And while Beydoun remains trapped in a country that appears politically stable, revolutions are under way throughout the Arab world. From Tunisia to Egypt to Libya, people have risen up in an attempt to gain democratic reforms.
"What's going on is beautiful," Beydoun says about the transformations taking place. "It is time that the Arab masses rise up and overthrow the corrupt, authoritarian regimes throughout the whole region."
The frustrating thing is that he's relegated to the sidelines in that effort, forced to focus on attempts to win his own liberty rather than supporting the efforts to gain more freedom elsewhere.
"I think about what is going on, and how I can't be in Egypt or Tunis, or offering my support from back in the United States. I'm very optimistic about what is happening. No more can 2 percent of the population that has all the wealth and privilege and power rule with an iron fist."
He worries, though, that without a base of strong democratic traditions, these revolutions might not flourish. And that is where Arab-Americans like him could be playing a "vital role" in helping these emerging governments "flourish."
For now, though, there is a political fight of his own that must be dealt with. But there's more than just his future at stake.
Although there are several other foreign executives "in the same boat as me," the effects of sponsorship laws that have impacted him are more often felt by working-class laborers who, not all that long ago, were streaming into countries like Qatar to find work.
As an official with the group Human Rights Watch noted last year:
"... governments in the Middle East should reform the current visa sponsorship system. When employers have near-total control over migrants' ability to change jobs, and sometimes to leave the country, workers can get trapped in exploitative situations in which they are forced to work without wages, get beaten or face other abuses."
"People need to understand this is modern-day slavery," Beydoun says.